A Major Blueverest Sings Love & Peace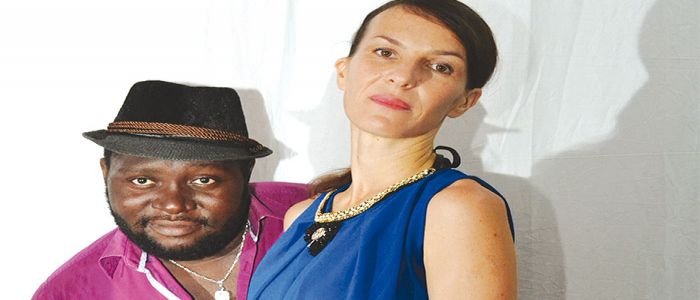 Their first album consist of eight tracks, cuts across African and European cultures.
The Blueverest team made up of a Polish lady, Marta Wilgosz and a Cameroonian, Michel Bekombe have succeeded in making a pioneer eight record album. With passion and love for their countries and humanity as a whole, they believe they can sing perpetuators out of terrorism and fill the hearts of countries that have lived the horrible scenes and those that are still facing tough moments from nebulous sects with love. Singing love is also their priority since to them, love is not just for a man and a woman, but also for father and children, brothers and sisters, neighbours and love for everyone. The Ph. D. holder in Management and Organisation, who saw the potentials in the Sawa boy in a cabaret three years ago, said they are a cultural mix and sing in Douala, English, French, and Polish while the Douala boy who couldn't turndown her offer said she has given him inspiration to follow his dream.
Same category