Women and Leadership: Interpersonal Relationship Is Vital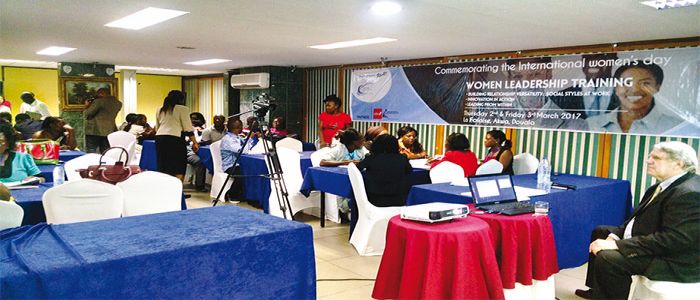 ? A workshop to train women on how to meet their expectations held in Douala Thursday.
"Women underachieve not because they have not got the ability, but because they have not got the opportunity to develop their full potentials," the Managing Director of a training firm in South Africa, Frank Croswell, disclosed while impacting some women with leadership qualities. To have a successful business according to the trainer, leaders must apply good communication skills and treat people with respect. In addition, doing what one likes is likely to produce positive results than what one doesn't. Some people are not good in their current jobs because they may not be in the right job, thus, have a miserable career since they continue to do the wrong job. To the trainer who has impacted people in more than 50 countries around the world, there is need to support and guide them do the things they are good at.
During the capacity-building seminar organised by the Chief Executive Officer of Cameroon National Event Management, Dr Annie Smith, the trainer talked at length on interpersonal relationship concept which is to acknowledge the competence of each other and work as a team. He evoked five salient points as to what makes people succeed in business including recognition which is not necessarily money, have clear direction, and set goals. Feedback from colleagues and the feedback one has to give colleagues, the trainer said, should be honest because it will help them grow.
Annie Smith, who believes in the potentials of women, disclosed that if time is not taken off to discuss burning issues like leadership, and with all the God-given potentials, "we will stay at the same spot." Given that one can only distinguish oneself on what one does with passion, she enjoined ladies present to do their job with love.
Same category