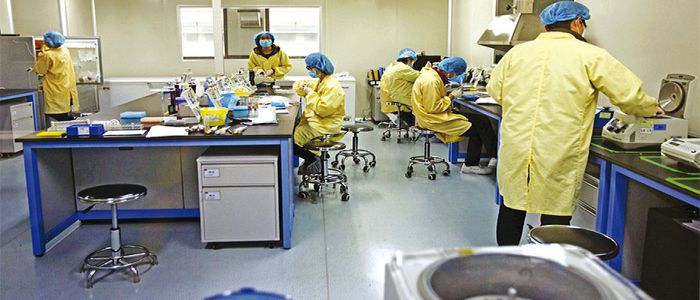 Shenzhen metropolis is in the forefront of China's fast-growing economy
Chinese authorities are determined to ensure that the country becomes moderately prosperous in all aspects by 2020 through an all-round push for further reform to develop the Socialist system with local characteristics. One way of achieving the objective is the use of hi-tech to fast track the country's development.
Speaking at a press conference in the capital, Beijing, on March 11, 2017, the Minister of Science and Technology, Wan Gang, announced that government is providing 17 billion Yuan (about FCFA 1,512 billion) for the setting up of businesses. Wang said the country's 146 hi-tech zones also support micro and small enterprises to grow. He emphasized the role of research, saying 172 Hong Kong researchers have come over to the mainland to help manage key scientific projects. "In 2016, we held a science and technology exhibition in Hong Kong that was attended by over 60,000 people," the Minister recalled. Meanwhile, government plans to build an industrial park in the country's economic hub, Shenzhen, which lies adjacent to Hong Kong.
"Great achievements were made in 2016 as we witnessed thousands of new inventions. Many young people are actively engaged in creating new businesses. We need to encourage research institutes and provide better services to intellectuals. We will push big enterprises to cooperate with universities, research institutes and encourage more intellectuals at home and abroad to make China a technology giant,' Wang pledged.
On Artificial Intelligence, the Minister said it was China's long-term focus as it impacts daily lives. "We hope more young people can use Artificial Intelligence to create businesses, ensure homeland security and facilitate social management, etc. Many young people from Taiwan are coming over to mainland China to tap from such potentials. Government has passed legislation to ensure that over 50 per cent of income from patent rights goes to inventors, he assured.

Same category