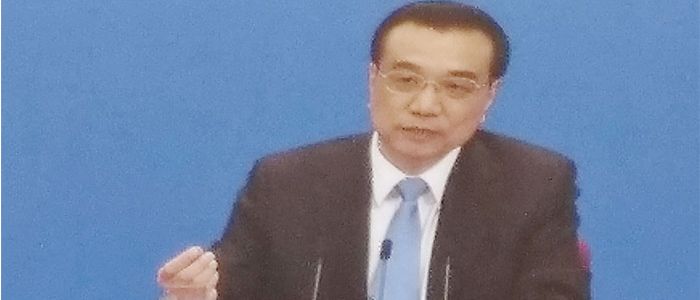 Prime Minister Li Keqiang on March 15, 2017 addressed a press conference in the capital, Beijing.
In spite of recent challenges with the exchange rate of the Chinese currency, the Yuan, against the US Dollar, the authorities have vowed not to devalue it. Speaking in the Chinese capital, Beijing, on March 15, 2017, at the end of this year's sessions in the two Houses of Parliament, Prime Minister Li Keqiang also said there were no plans to engage in any trade war with America.
"We will follow the market exchange regime or floating rate, thereby contributing to the stability of the global financial system," the Premier assured. He said the Yuan already had its place in the international currency system and was likely to remain stable. Li Keqiang noted that China's foreign reserves were quite sufficient, thus there was no need to worry about the stability of the economy. Reviewing some of the key achievements of government in the past four years of the current five-year mandate, the PM said macro-economic reforms were introduced, resulting in the creation of almost 50 million urban jobs.
Secondly, he said the economy now enjoys medium-level growth. "However," he pointed out, "we need to further reduce bureaucracy and act in the general interest of the people." He restated the resolve of government to pursue reforms by focusing on poverty alleviation, urban renewal and improvement of the people's living standards. "China recently moved up 11 points on...
Same category