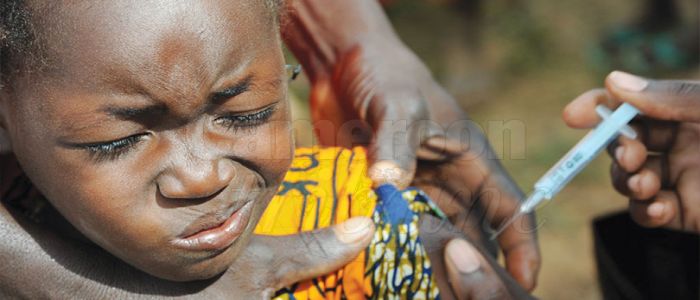 The Minister of Public Health André Mama Fouda, has warned against the circulation of a fake vaccine for the illness.
Panic grips the health sector as a fake meningococcal vaccine is in circulation in the country. For over two weeks, radio and television stations have been reiterating the existence of the fake vaccine through a communiqué signed by the Minister of Public Health, André Mama Fouda. Staff of the health sector as well as the general public has been called to be vigilant against the fallacious vaccine which is a major danger to patients.
In the comminque, the Minister of Public Health, André Mama Fouda presents the fake vaccine under circulation which has as name Meningococcal polysaccharide ACWY Vaccine, manufactured by Bio—Manguinhos/Fiocruz. On the packet of the vaccine is written lot number 089UMH0027 with experitaion date 09/2017 and date of manaufacture 09/2014, containing ampoules of 10 does each. Minister André Mama Fouda has called for the vigilance of all who are working with structures in charge of the distribution of medicines and vaccination to take measures to ensure that the vaccine is not in stock; stop distribution, dispensation and or administration if necessary.
While underling that the counterfeiting of a pharmaceutical product does not guarantee its quality, safety and effectiveness, the Minister of Public Health urges those who see the vaccine to quickly communicate with the the General Inspectorate of Pharmaceutical Services and Laboratories of the Ministry of Public Health under the address ipharmaceutiques@yahoo.fr and to the telephone number 655.97.85.00. Meningitis is defined as an inflammation of the lining of the brain and spinal cord. Experts say it is caused when the protective membranes around the brain and spinal cord known as the meninges become infected. There are several types of meningitis but bacterial and viral meningitis are the two most common.
Same category