China-Africa Relations: Chinese Journalists, Stakeholders Seek Better Understanding Of Issues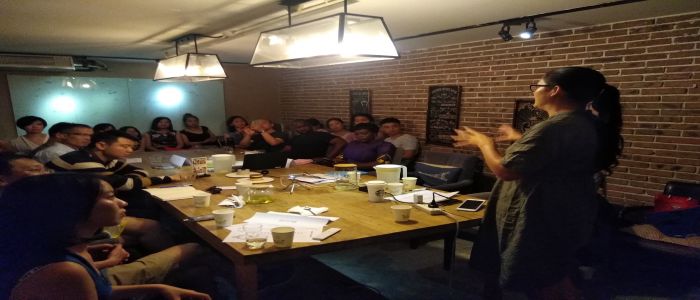 A weekend gathering in Beijing sought to reduce Chinese people's stereotypes about Africa.
The International Sino-Africa Watch, ISAW, on August 5, 2017 organized a media salon in the Chinese capital, Beijing, to enhance China-Africa cooperation and relations by reducing Chinese stereotypes about Africa. About 30 people took part, including 12 Chinese and three African journalists. Also participating were academics, investors, company managers as well as consultants on China-Africa affairs.
There were three presentations, followed by question and answer sessions. First, was the projection of a 25-minute documentary film produced by a Chinese researcher, Solange Guo Chatelard, in 2012 for Al Jazeera. Entitled, "King Cobra and the Dragon," the documentary discusses the often tense relations between Zambians and Chinese. Solange explained that though not a journalist, her aim was to tell true stories.
Next was Lingxiu Zhang, a banker who served in Africa with particular interest in Chinese investments on the continent. He spoke of investment opportunities in agriculture, infrastructure, industries, hospitality industry, healthcare and Internet development. The last lecture was by Fei Yu, a veteran journalist and former Africa correspondent for China Central Television, CCTV News (now China Global Television Network, CGTN). Fei wondered what will become of Chinese investments in Africa when they finish constructing dams, roads, bridges and other major facilities. He said it was time Chinese business people on the continent started doing like Indians who run sustainable family businesses, which are handed down the generations.
Hangwei Li, journalist, researcher, shared her thoughts on the salon: "I think it was great because we brought together Chinese scholars, Chinese and African journalists, government officials and company managers. China is Africa's largest trade partner and according to the latest report by Mckinsey and Company, there are more than a million Chinese living in Africa. The salon enabled stakeholders to understand each other better," she noted.
Jingwei Zhang is from Global Environment Institute, a Chinese charity that works with its Cameroonian counterpart, the Centre for Environment and Development, CED in Yaounde. "I was delighted to listen to people who work on a broad range of subjects and different industries with focus on Africa. I was impressed by Lingxiu Zhang who talked about Chinese investments in Africa. Our charity focuses on the activities of Chinese firms in Cameroon - especially logging - and their impact on the environment," Jingwei emphasized.
Same category