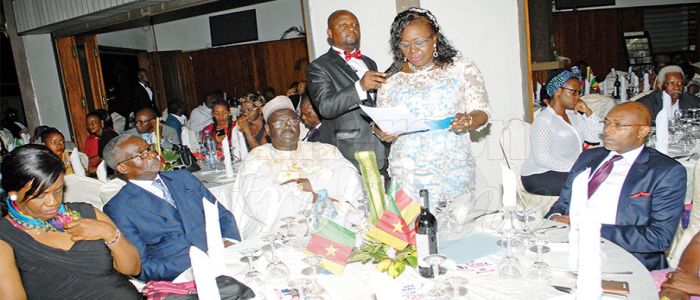 The 13th edition of the food and drinks event gathered hundreds of culinary arts lovers in Yaounde over the weekend.
Restaurateurs in Cameroon have presented to the national and international community a wide variety of the country's culinary arts works. They presented the different types of food from the four cultural zones of the country during the 13th edition of the Night of Restaurateurs.
The gastronomic event, which attracted hundreds of people, amongst them foreigners, took place in the night of Friday December 15, 2017, at Bois Sainte Anastasie in Yaounde. According to the Secretary General of the Ministry of Tourism and Leisure, Angeline Florence Ngomo, the event was holding in build-up to the 2019 African Cup of Nations which Cameroon shall proudly host.
The Secretary General called on the caterers to take advantage of the continental football jamboree to show their undoubted professionalism and sell the image of Cameroon which is Africa in miniature. To Marie Therese A., organiser of the Night of Restaurateurs, the occasion gives them an opportunity to display their expertise in culinary arts by way of an open buffet. She said for the 13the edition, focus was on eru because they want to share its virtues.
The Night of Restaurateurs was organised in line with the Ministry of Tourism and Leisure's activities to promote Cameroon as a tourist destination. It also seeks to boost regional integration in CEMAC through the promotion of Cameroonian dishes in the sub-region, just coming at a time when Heads of State of the economic block have liberalised the movements of goods and persons.
During the event, attendees told Cameroon Tribune the restaurateurs were good cooks of their kind. "I ate fufu and okro soup but it appears I had never eaten it before. I was just so good," Emile Bodo said.
Same category