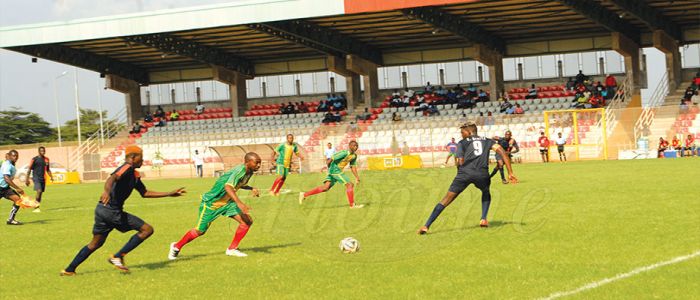 First edition of the tournament for Intellectually Retarded People kicked off in Yaounde on Tuesday June 12, 2018.
The Yaounde Military Stadium was the venue of the official launching of the first edition of the International Football Tournament for Intellectually Retarded People on Tuesday June 12, 2018.
Organised by the Cameroon Federation for Sports for the Intellectually Deficient (FECASDI) in collaboration with the "Confederation International Francophone des Sports Adaptés et Culture" (CIFSAC), the competition brings together teams from Cameroon and Gabon.
Speaking at the opening, the Minister of Sports and Physical Education, Bidoung Mkpatt, officially declared open the tournament. The President of CIFSAC, Jean-Claude Wach said the trophy will be at stake every year as the competition is in honour of the first president of CIFSAC, Roy Compte.
The opening ceremony was marked by a football match between Cameroon and Gabon. At the end of the encounter, Gabon beat Cameroon 2-1. Gabon's first goal was an own goal scored by Oyono Ndi (11th minute) of Cameroon and the second was scored by Gael Ndongo (33rd minute). Cameroon's goal was scored by Balep Thomas at the 25th minute.
The coach for Gabon, Jean Walker Onana said his team was able to win because they master the techniques of the game more than Cameroon. He said the objective is to take home the trophy. On his part, Azefack Verdeau, national team coach for Cameroon regretted the fact that his team did not have enough time to train for the competition.
He said the intention of the team is to win so as to prove to the public that vulnerable people can also do sports.
The competition which runs till June 16, 2018 aims at sensitisng African countries on the importance of caring for people with intellectual deficiencies. The General Assembly of the (CIFSAC) was expected to hold yesterday June 13, 2018.
The competition is reserved for people with intellectual deficiencies. Through such competitions FECASDI will in future be able to help athletes to participate in the Paralympic Games.
Same category