North West/South West Crisis: Women Decry Violence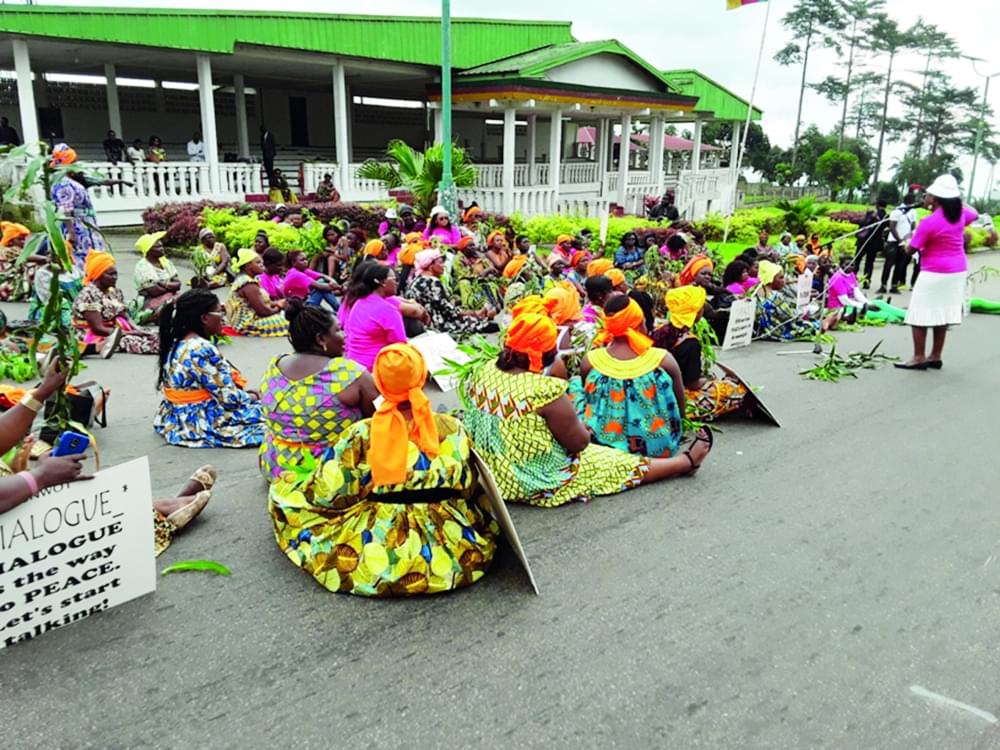 They turned out in Buea yesterday to show their grief in the face of the current stalemate in Anglophone Cameroon, calling on government to step up security for a speedy return to normalcy.
Some 64 groups of civil society women based in the South West Region have demonstrated in cry and lamentation at the Buea ceremonial grounds calling for a stop to violence and a return to school next Monday.
The women led by various non-governmental organisational groups including "NKUMU FEDFED", "Voices Of WOMEN", "CHAMEG", and "REACHOUT" were all out by 10 am to express the trauma of women in the face of ghost schools, killings and the generalized violence that has marked Anglophone Cameroon since October 2016.
"We thought we should do something in a public place where we would write out our declaration which we hope that the Government will read and listen and know that we women can also be involved in dialogue and broker the peace which we badly need now", Mrs. Beatrice Titanji of "Nkumufedfed" explained to Cameroon Tribune.
Anne Mujong, President of "Voices of Women" after demonstrating with her group too explained that "It was for us the women to tell the world that the women are tired of crying.
This conflict all over the place makes mothers not to sleep. We cannot be comfortable when we know that some of our sisters and children are in the bushes" Pain and grief were visible in the women's faces especially as they wept, groaned and rolled on the ground.
Tears ran down their chicks as they wailed after a prayer session. Dressed in "Kaba", the women bore placards on which strong messages of peace were inscribed. Such messages as "Daughters aren't objects for rape, stop the rape", "We want our children and husbands back home", "Dialogue is the way "We are stranded and distressed", "More than ever our schools need protection" and "Dialogue is the way to peace".
The women submitted their statement to South West Regional Delegate for Women's Empowerment and the Family, who was present at the lamentation scene in Buea.
Same category