Bodybuilding Cup of Cameroon: Tsanga Christain, Tassi Engama Winners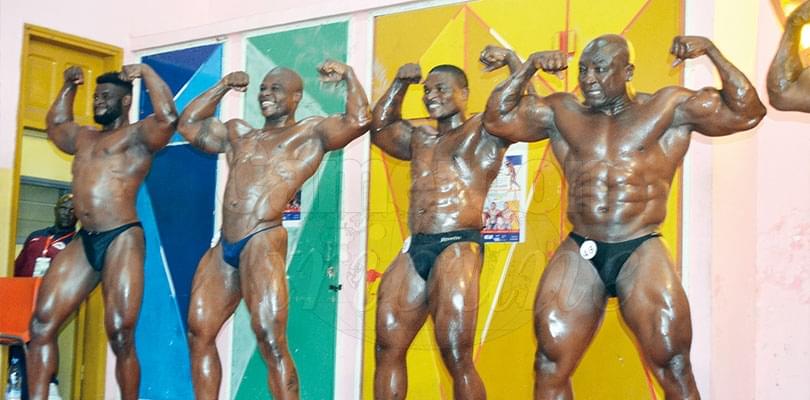 Over 100 athletes took part in the competition last weekend in Yaounde.
The St Paul Parish hall in Cité Verte, a Yaounde neighborhood, was the venue of the 2018 edition of the Cup of Cameroon and the national championship finals in bodybuilding on Saturday September 1, 2018.
Organised by the Cameroon Body Building and Fitness Federation (FECABOF) the competition brought together 135 athletes from across the country.
The athletes competed in eleven categories eight for men and three for women. The competition began with the knockout stages after which eight athletes each of them champions in their categories qualified for the finals. The bodybuilders were examined from all angles by a competent jury.
The jury examined the frontal view double biceps, back muscles, abdomen, free appearance and free passage etc. At the end of the competition, Christian Tsanga, captain of the national bodybuilding team, emerged winner in the Medium category.
He won the championship title for the third time. He equally won the gold medal for the Pro Class category. He went home with two gold medals and two trophies. He is the second in the world and he took part in the WABBA International World Championship in Italy. He has three world titles. Anoho Kevin won gold in the Junior Boys category. Azangue was the winner in the BB Tall category.
Cesaspin Tsafack was the first in the BB Short, Oscar Mey...
Same category