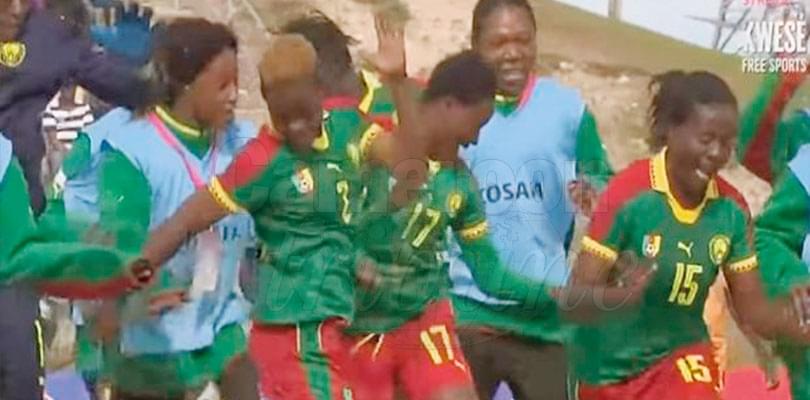 The Indomitable Lionesses of Cameroon lost to South Africa 1-2 in the final of the tournament on Saturday September 22, 2018.
The 2018 edition of the Council of Southern African Football Association tournament has come and gone. The Indomitable Lionesses of Cameroon lost to the Banyana Banyana of South Africa 1-2 in the final at the Isaac Wolfson Stadium in Kwazakele on Saturday September 22, 2018.
South Africa's goals were scored by Priscile Jane in the 42nd at 91st minutes while Ngo Beleck scored the lone goal for Cameroon at the 66th minute. From last Saturday's victory, South Africa was able to retain the title they won in Zimbabwe last year.
Even though Cameroon participated as an invitee and it was their first participation they were able to rich the final. It was the first time a guest nation reached the finals of the competition. At the end of the competition Ngo Beleck won the trophy for the "Player of the tournament". Cameroon's Mpeh Bisson Christina also finished as the best scorer with the only hattrick in the competition. Uganda finished third in the tournament.
The COSAFA women's championship served as preparation for the upcoming Women AFCON in Ghana in November 2018. The Lionesses played against four countries in the tournament with Zambia and South Africa being the toughest. Their easiest games were the 8-1 win over Mozambique and 6-0 against Lesotho.
Their 0-1 defeat to the Shepolopolo in their second group game and the 1-2 defeat to South Africa in the final was an ideal test for the Lionesses who now have an idea of what they will meet at the Women AFCON. It is also an eye opener for the technical team and the players as they will need to adjust before the AFCON in Ghana.
Also, majority of the players that went to South Africa were going to an international competition for the first time. It was equally an opportunity to gain experience and to adapt to the demands of an international competition.
In spite of the loss, Ngo Beleck, Raissa Feudjio and Annette Ngo Ndom, among others have once more proven their worth and the fighting spirit that is typical of Cameroonian teams.
Same category