Women U7 World Cup: Preparations Reach High Gear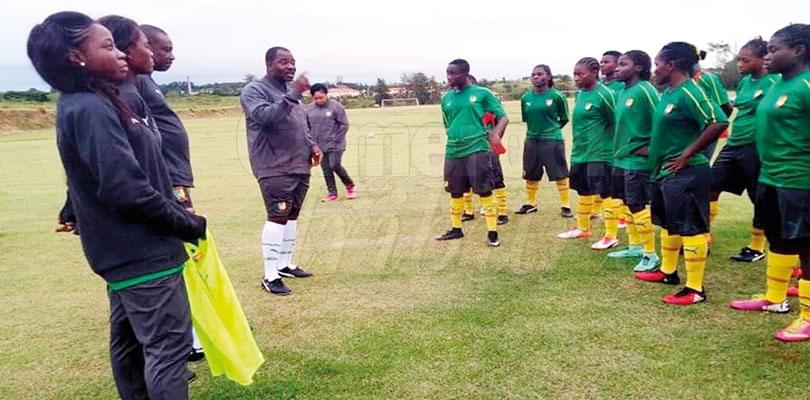 The Cadet Lionesses lost to Brazil 0-6 in their second test match on Tuesday October 30, 2018 in Rio de Janerio.
The Cadet Lionesses of Cameroon have intensified their preparations ahead of the upcoming U17 World Cup in Uruguay next month. The team is presently in Sao Paulo, Brazil where they are fine-tuning their skills.
So far, the U17 Lionesses have played two friendly matches. In their second test match on Tuesday October 30, 2018, the Lionesses lost to Brazil 0-6 in Rio de Janerio. It was the second time the two teams are facing each other in international friendlies. In their first friendly encounter in 2016 Cameroon beat Brazil 2-0 on the eve of the U17 Women's World Cup in Jordan. In their first test match the Lionesses beat local side Adax 4-0. Both Brazil and Cameroon will play the 2018 World Cup in Uruguay.
The coach of the U17 women's team, Stephane Ndzana said what was important was not the result but to watch the players play in order to detect those who can defend the colours of Cameroon. He said the weaknesses of the team have been detected and the technical staff will work on the errors and make necessary adjustments to ensure a better result in future matches.
One of the players, Mefire Viviane said the match was within reach but they made some errors that gave their adversary an advantage over them. The poor result according to her will serve as a lesson for them in the remaining friendly matches. This notwithstanding, the players remain upbeat and are determined to work harder throughout their training to ensure a better performance at the World Cup in Uruguay.
The Lionesses returned to their base in Sorocaba in the State of Sao Paulo on Wednesday October 31, 2018 where they will continue with their training ahead of the World Cup. Prior to their departure, the U17 Lionesses visited the Football Excellence Centre of the Brazilian Confederation in Rio de Janerio. They will play a third friendly match against the Corinthians female team on Friday November 2, 2018.
Same category