Dans les bacs: Life As A Multiple-SIM Card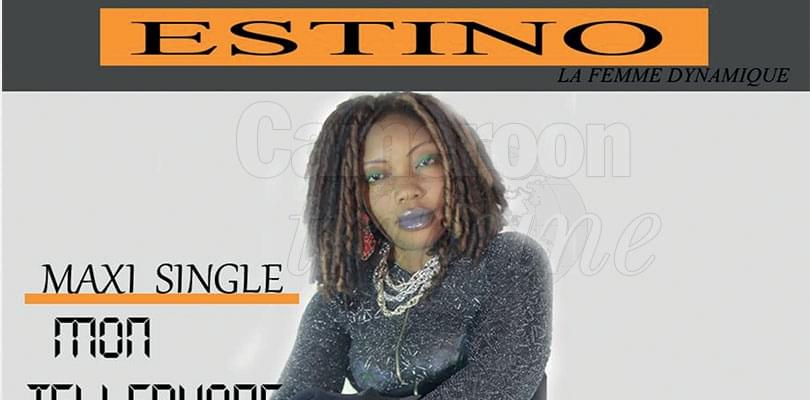 Estino's "Mon Telephone" music album warns against marking time in life.
To some people, challenges are speedbrakes to progress. For others, challenges help to propel them to higher heights. Yet for another group, they simply ignore challenges and move on with their lives. Budding Bikutsi artiste, "Estino la femme dynamique," 30, whose real name is Esther Njuh, belongs to the last category.
Read also :
Dédicace : la tradition, gage du développement africain
Her pioneer musical album entitled "Mon Telephone" (My Telephone), talks about a cellular phone with multiple SIM cards connected to different networks. "In case of problems, you can replace any operator's SIM card with another," explains Estino. "I don't live my life by focussing on one thing. If someone promises to assist me and doesn't do it, I move on. Life is like a cellular phone whose SIM card can be replaced at anytime because there are other possibilities," she underscores.
Read also :
Jean-Marie Teno : cinéaste engagé pour les femmes
Produced by Red Road Records and launched on April 1, 2016, the Bikutsi album has three tracks in French, one in English and two others in Limbum language spoken in Donga-Mantung Division of North West Region. The six songs are "Mon telephone" (My telephone), "Meh kong weh" (I love you), "Tour du Cameroun" (Tour of Cameroon), "La vie continue" (Life continues), "Fosi nfuro" (Forgive your brother), and "I love my darling."
Read also :
30 ans de carrière : Annie Anzouer enchante Douala
"La vie continue" tells the story of a woman who is regularly abused by a man. He keeps late nights only to return home to beat up the wife. "No matter the challenges you face, life must continue. Just push on and not look back at your failures. If you keep focusing on the past, you will remain stuck on the same spot," Estino cautions.
Read also :
Blanche Bailly : sulfureuse féministe
Same category