Writers' Salon: Over 2,500 Book Publishing Stakeholders Awaited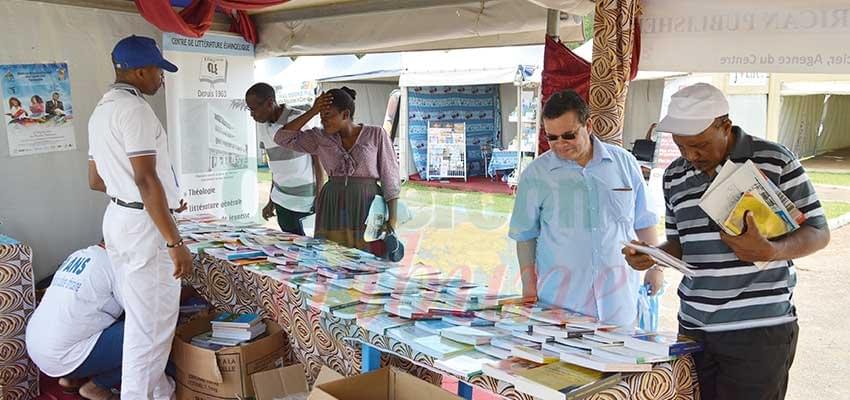 The event runs from January 26-30, 2019 in Maroua, Far North Region.
For the first time in 11 years, the annual writers' salon hitherto organised each year in Yaounde and Douala by Alisé - a publishing, literary and cultural promotion outfit - will hold in the Far North Region from January 26-30, 2019. Speaking to Cameroon Tribune recently in Yaounde, Alisé's Director, Francis Beidi, said the event proper in Maroua from January 26-30, 2019 will be preceded by workshops for writers in Lara on the outskirts of Kaélé in Mayo Kani Division, Far North Region from January 23-25, 2019. With theme "Home upbringing and public instruction," the 2019 Writers' Salon holds in the 500 Lecture Theatre of the University of Maroua and RADEL Library, Maroua. It is expected to be attended by more than 2,500 participants, Beidi explained. "The objective of the salon is to project writers, their works and challenges. It will also be a platform for authors, publishers, library workers, libraries and readers to discuss the direction to give to thought and creativity," he said.
Activities at the salon will include meetings between book publishing stakeholders, writers' workshops, book manuscript fair, lectures, discussions, book launches, public book readings, video projections, book fair, and excursion to the Mayo Kani countryside. According to Beidi, this year's theme was inspired by the fact that people tend to look at education only in terms of certificates acquired. But education has to do with social behaviour, which entails respect for one another. Books influence readers and can lead to change in behaviour, Beidi underscored.
Younger writers attending the salon are expected to draw inspiration from traditional values and focus discussions on literary art, social networks, different world conflicts, and culture in its entirety, Beidi added. The salon will also enable budding writers to meet publishers for possible publication of their works. Participants will include youth, secondary students and those of the University of Maroua, he disclosed.
Three University of Maroua lecturers will give lectures, which will be compiled and published at the end of the salon. Also, six writers' works will be selected and published by Alisé. Meanwhile, Francis Beidi is still looking forward to support from the Ministry of Arts and Culture to organise writers' salons – despite applying each time in the past 10 years
Same category