Highlights of President Paul Biya's Message to Youth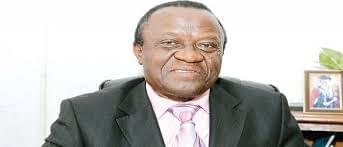 In his address to Cameroonian youths on the eve of Youth Day celebrations, President Paul Biya appreciated the efforts his administration is making, challenges faced, and spelt out what we should be doing to forge ahead.
Crucial tasks
Read also :
Communal Spirit
For our founding fathers, the cause was independence which is inextricably linked to national unity. For their successors, it was the establishment and consolidation of the institutions of the new State. For the next generation, it was the advent of democracy and social progress. For the present generation, it is modernization of the economy and social justice.
Read also :
Activisme, ou myopie ?
Responsible politicking
Read also :
Senseless Angling
There is another, more responsible and more commendable, way of being a political activist. By definition, politics refers to the management of society. Voting, standing as a candidate in a election, being elected a municipal or regional councilor, a member of the National Assembly or a senator is engaging in politics in the noble sense of the word. If such is your ambition, do not hesitate to embark on that path for the good of your country.
Read also :
CLEANSING THE RAPED
Assurance
Read also :
Allié des Occidentaux, Africain d'abord
During my swearing-in ceremony last November, I asked you not to lose hope. I am repeating that request today. I am quite aware of your difficulties. I understand your aspiration for change and your desire to be more involved in taking decisions concerning your future. I wish to remind you that tomorrow's Cameroon will be built with you.
Read also :
Wholesome Stewardship
Unemployment
Read also :
Leçons aux héritiers du Cameroun
Despite these remarkable actions, our country continues to face the problem of youth unemployment. We all know why. Our economy is not buoyant enough to absorb the tens of youths joining our labour market each year. This also explains why many of them are obliged to accept unskilled jobs to avoid unemployment.
Read also :
Highlights Of The President's Message
Recruitment
Read also :
Démocratie en ballotage
Beside recruitments into the defence and security forces and in some sectors such as education, many ministries have implemented programmes concerning you in particular. There are plans to create no less than 500 000 jobs in 2019. The Government will pursue the operationalization of a forward planning job management system. The strategic thrusts of the Priority Action Plan of the National Employment Policy will continue to be implemented.
Read also :
Les leçons politiques d'un message
Diversification
Read also :
Elements of Growth
Access to vocational training will be improved by diversifying sectors and increasing training in new centres. The level of training will be improved through the establishment in Yaounde of the National Institute for Trainer Training and Programme Development.
Read also :
Vous avez dit basculement ?
Challenges
Read also :
Irksome spell
The past few years have not been easy for our country in both the economic and security spheres. Thanks to the virtues of our people, particularly their courage and spirit of selflessness, we have not only overcome our challenges, but have also continued to forge ahead. Our youths can learn from this example.
Read also :
Déni d'humanité
Commitment
Read also :
Inadmissible!
You should therefore become committed actors of our new second-generation agricultural policy. Similarly, you should avail yourself of the opportunities offered by the implementation of our Industrialization Plan and the development of digital technology. The goal is to achieve a level of growth commensurate with our aspiration of becoming and emerging country.
Read also :
Assiduous Stewardship
Common vision:UNITY
Read also :
Pourquoi il faut aller aux élections
I would like to remind you that challenges help to strengthen one's resolve. For my part, rest assured that I am determined to pursue with you our common vision of a democratic, just and prosperous society. Such a society is possible only in a Cameroon that is united in its diversity.
Read also :
Survivrons-nous aux réseaux sociaux ?
Same category