Developing Economic Activities : Gov't Embarks on Digitising Land Matters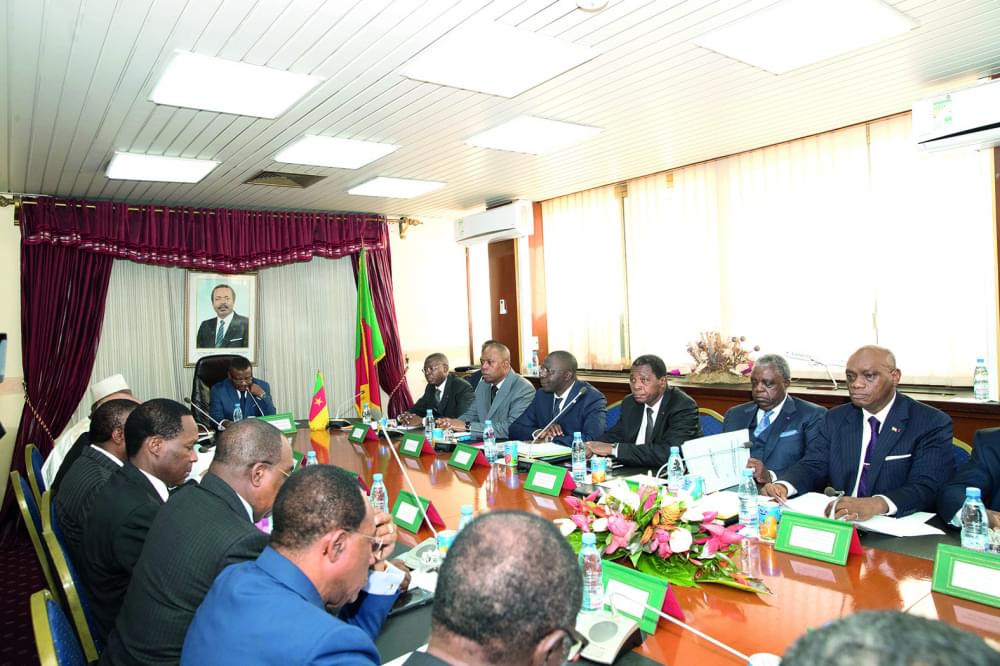 The Minister of State Property, Surveys and Land Tenure presented the process in the Cabinet meeting in Yaounde on July 25, 2019.
Prime Minister, Head of Government, Chief Dr Joseph Dion Ngute on July 25, 2019 chaired the cabinet meeting in Yaounde that mainly focused on presentations on topics related to land management, the mining sector and a report the Establishment of an Asphalt Production Unit in Cameroon to facilitate road construction.
Read also :
Power Supply : Turkish Company Proposes Low-cost Electricity
The Minister of State Property, Surveys and Land Tenure, Henri Eyebe Ayissi presented a statement on the theme, "Digitising the land registration system and securing the public State land as well as land related documents to develop economic activities." The Minister explained that targeted aspects were intended to ensure adequate protection of real estate assets of the public authorities and individuals, with a view of their rational management by all those concerned. With regard to land registration, he said government needs to secure the holders of land titles physically and assured that the process for the acquisition of the titles are regular to avoid cancellation of already established land titles. Minister Eyebe Ayissi said digitising the issuance of technical documents, work on professional ethics so that the personnel working on the process would avoid the problems rocking the system. He stated that all the reforms are intended to create facilities and conducive conditions for economic projects, notably in the agricultural and mining sectors and the use of land certificates at any level by the holders.
Read also :
Développement local : près de 28 milliards de F pour Bertoua
Minister Gabriel Dodo Ndoke of Mines, Industry and Technological Development presented the second statement on the theme, "The achievements and prospects of the capacity building project in the mining sector (PRESCASEM)". Briefing cabinet members on PRESCASEM, the minister said the idea of its setting up emerged in 2010 in a context where the geological and mining sector in Cameroon was at its darkest point. To alleviate the situation, government invited the World Bank. As a results, the World Bank approved the Cameroon Country Assistant Strategy (CAS) on April 2010. Its focused was on the goal of governance and included strategic themes such as increasing Cameroon's competitiveness and improving service provision. As part of the strategy, the government and World Bank agreed on the setting up of a Capacity Building Project in the Mining Sector and negotiated funding from the International Development Association (IDA). PRESCASEM therefore targets reforms and the capacity building of structuring investments in the mining sector in Cameroon. Its operational components are access to mineral resources and governance of mining operation and also mining integration in local and regional development.
Read also :
Exécutifs régionaux : le temps du travail
Achievements of PRESCASEM, Minister Dodo Ndoke said are in the domains of results obtained in the areas of geological mapping, geochemical prospecting and institutional performance. With regard to outlook, he said, "Geological maps to the appropriate scale are available as well as the results of the geochemical survey."
Read also :
Adamaoua : les choses sérieuses commencent
Same category