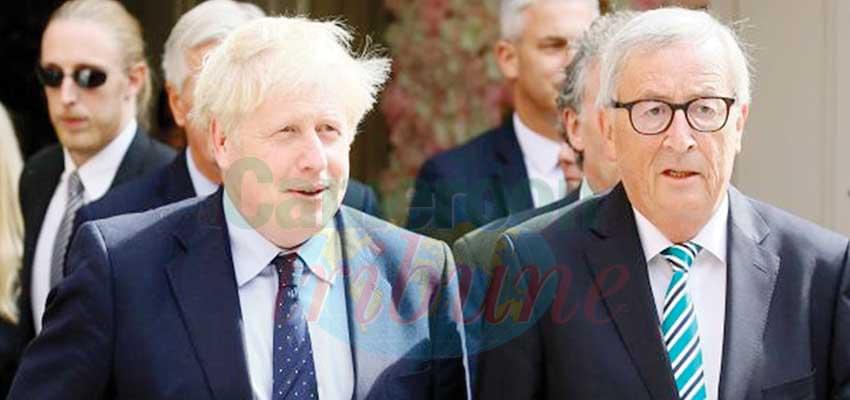 EU and UK negotiators say after several days of negotiations, a deal is done and the solution now lies with their parliaments.
Forty eight hours to the deadline of negotiations between United Kingdom and the European Union, President Boris Johnson and Jean- Claude Juncker, European Union main negotiator have announced the securing of a new deal. The deal came just hours before European Union leaders were due to meet in Brussels yesterday, 17 October 2019.
Read also :
Chad : TMC 100 Days After…
The two sides have been working on the legal text of a deal, but it will still need the approval of both the United Kingdom and European Union Parliaments. Though allies of the Democratic Unionists Party (DUP) are casting doubts on the agreement, saying they still cannot support it, the European Commission President, Jean- Claude Juncker said in a tweet, "Where there is a will, there is a deal, we have one! It's a fair and balanced agreement for the EU and the UK and it is testament to our commitment to find solutions".
Read also :
Transition au Tchad : un agenda encore chargé
While Prime Minister, Boris Johnson who has been one of the main architects of the negotiations tweeted, "We've got a great new deal that takes back control, now Parliament should get Brexit done on Saturday so we can move on to other priorities like the cost of living…".
Read also :
« Il n'y a pas eu de heurt »
Mr Johnson's proposals for a new Brexit deal hinged on getting rid of the controversial backstop, the solution negotiated between Theresa May and the EU to solve issues around the Irish border after the UK leaves. By removing it, he hoped to secure the support of pro-Brexits in his own party and the DUP, which could hold the key to getting the numbers for a successful vote in the parliament. However, it is understood that the new plan would see Northern Ireland treated differently from the rest of the UK, something the DUP has great concerns about. The DUP has been in a confidence and supply agreement with the Conservative Party since the 2017 election, which, in the past, gave the government a working majority. But after the resignations and the removal of the party whip from more than 20 Tory MPs in recent weeks, Mr Johnson would need to lobby before getting the deal through Parliament.
Read also :
CAR : UN Extends Arms Embargo
Same category