World Tourism Organization : Bill To Amend Statutes Examined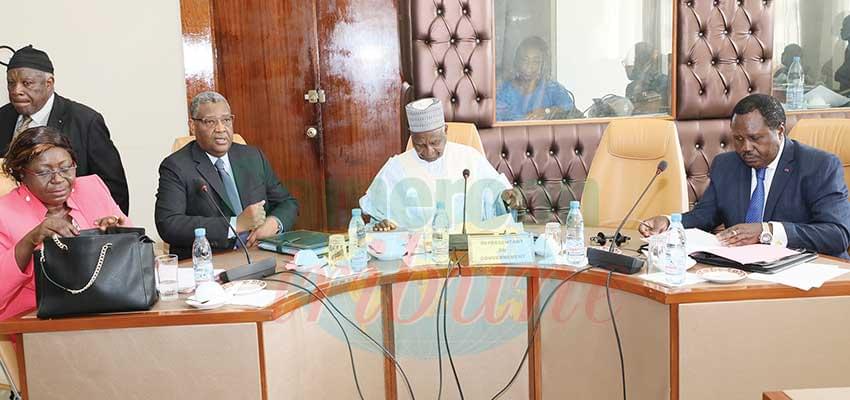 The Foreign Affairs Committee of the National Assembly examined the bill on November 14, 2019.
The Minister of State, Minister of Tourism and Leisure, Maigari Bello Bouba on November 14, 2019 in the Foreign Affairs Committee of the National Assembly defended the bill to authorise the President of the Republic to ratify the amendments to the World Tourism Organization (UNWTO), adopted since its establishment in Mexico on 27 September 1970. He was assisted by the Minister Delegate at the Ministry of External Relations in charge of Relations with the Islamic World, Adoum Gargoum.
Minister of State Bello Bouba said the amendments had been adopted at the various general assembly sessions of the organization. The amendments govern the World Tourism Organization membership, composition of the General Assembly and the Executive Council, as well as the terms of the office of members of the said Council. Other amendments concern the appointment of the Secretary-General, the designation of and mechanism for information of the depositary which is in Spanish. The UNWTO recognises six official and interpretation languages that include Arabic, Chinese, English, French, Russian and Spanish.
For the government of Cameroon, the ratification of the amendments fall within the framework of national policy trends in terms of promoting and developing tourism. It will further strengthen multilateral cooperation between Cameroon and the UNWTO, with a view to effectively contributing towards achieving growth and poverty reduction.

Same category