New Academic Year : Government For Effective COVID-19 Free Start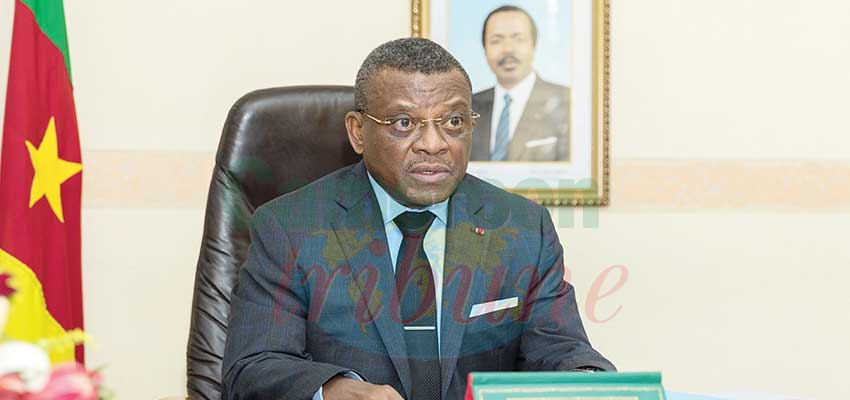 Prime Minister Joseph Dion Ngute on September 24, 2020 chaired the cabinet meeting essentially devoted to the preparations for the start of the 2020/2021 school year.
The 2020/2021 school year in Cameroon expected to start on October 5, 2020 for the basic and secondary education sectors and October 15, 2020 for the higher education system will be taking place within the context of the Coronavirus pandemic.
Taking cognisanze of the challenging contexts where the pandemic is not yet eradicated on the one hand and that the pupils, students, teachers and other staff have to be physicall present in schools and universities, government is leaving no stone unturned to ensure the successful start of the academic years with no risks of the spread of the Coronavirus pandemic. This was the main focus of the school pre-resumption cabinet meeting the Prime Minister, Head of Goverment, Chief Dr Joseph Dion Ngute chaired through videoconferencing in Yaounde on September 24, 2020 at the Star Building.
The Prime Minister in his opening statement recalled that the outbreak of COVID-19 resulted in the closure of schools from March 18, 2020 following restrictive measures instructed by the President of the Republic, Paul Biya. He said the President of the Republic also took audacious measures to avoid a blank school year in Cameroon as was the case in some countries. The Prime Minister, therefore took the opportunity to congratulate Ministers of the educative sector who took measures to the ensure the completion of the 2019/ 2020 school year with the successful holding of official examinations.
As for the new academic year that is about to start, the Prime Minister called on ministers of the education sector to do proper planning and put in place a health protocol in order to avoid the spread of the coronavirus in the school milieu. In order to measure and know how far the preparations for the school year have been made, the Prime Minister gave the floor to each of the Ministers of the education sector to present measures already taken and those envisaged for the successful start of the school year.
After the presentations and the Prime Minister's instructions on the start of the 2020/2021 school year, he gave the floor to the Minister of Public Health, Malachie Manaouda who presented the current situation of the COVID-19 pandemic in the country.
Same category