Bilingualism, Multiculturalism : Commission Outlines 2021 Action Plan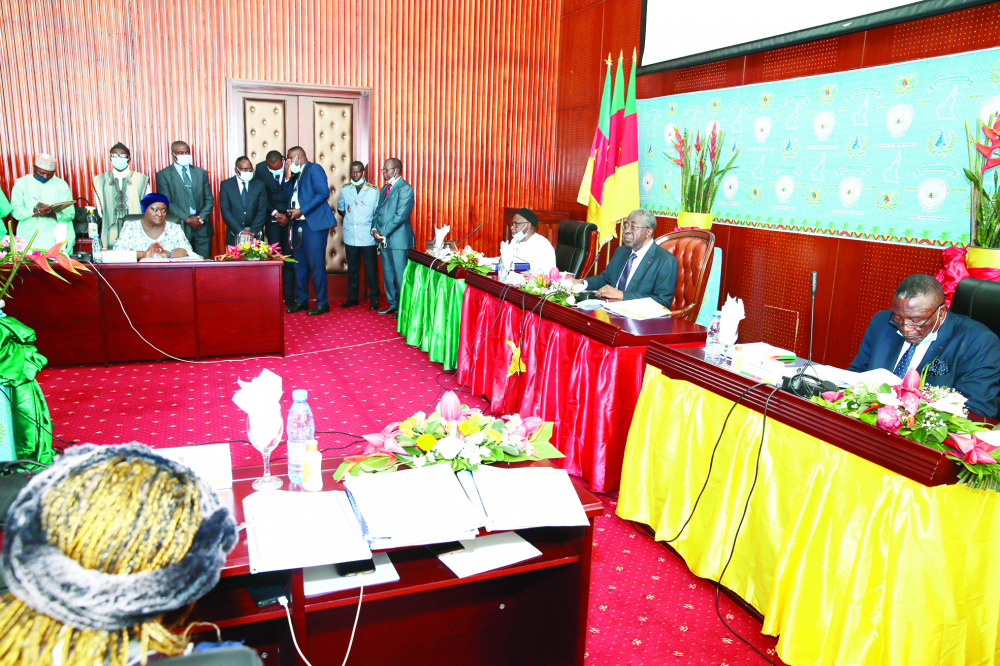 This was during the first bi-annual session of the National Commission for the Promotion of Bilingualism and Multiculturalism chaired by its President on January 21, 2021.
Members of the National Commission for the Promotion of Bilingualism and Multiculturalism (NCPBM) meeting in their first bi-annual session for the year have outlined priority areas of action throughout the national territory for 2021. The January 21, 2021 session was chaired by its President, Peter Mafany Musonge and focused mainly on two aspects which included the examination and validation of the Commission's budget for the 2021 financial year; and the examination of the institution's personnel file. The Commission's budget for 2021 stands at FCFA 2 billion 980 million of which FCFA 2 billion 380 million is the running budget and FCFA 600 million is the investment budget.
Read also :
Union des populations du Cameroun: Un congrès national en vue
In his introductory statement, Peter Mafany Musonge said the Commission will in the course of the year channel resources at promoting bilingualism and multiculturalism nationwide as well as preaching the virtues of peaceful social cohesion. "The State has graciously given us the means to realise programmes within our budget. Our budget obviously covers the programmes that we want to execute. There is the programme of promoting bilingualism throughout the territory, enhancing multiculturalism and living together, and the strengthening governance and institutional support," he stated, adding that they will ensure that every one of those programmes is executed, reason a plan of action to that effect has been outlined. Fighting hate speech and seeing to the implementation of regional offices are other programmes according to the President of the Commission that will be realized in the budget.
Read also :
North West: Peace-Building Prioritised
Concerning the challenges facing the institution, Peter Mafany Musonge said they are numerous and therefore procrastination will no longer be welcome. "The challenges facing us in 2021 are numerous as evident by the lessons learned from the reports on; the missions to listen to the people, the missions to assess the sound implementation of the provisions of the Constitution of 18 January 1996 on the practice of bilingualism in public entities and monitoring and evaluation missions on the provisions of the December 24, 2019 law on the promotion of official languages in Cameroon," he stated.
Read also :
Conseil régional du Sud: Des ficelles pour monter le budget
Created in 2017, the Commission is responsible for amongst other things conducting any study or survey and proposing measures likely to strengthen Cameroon's bilingual and multiculturalism character.
Read also :
Good Governance: Cameroon Goes In For "Open Government"
Same category