African Union : Elective Extraordinary Summit Afoot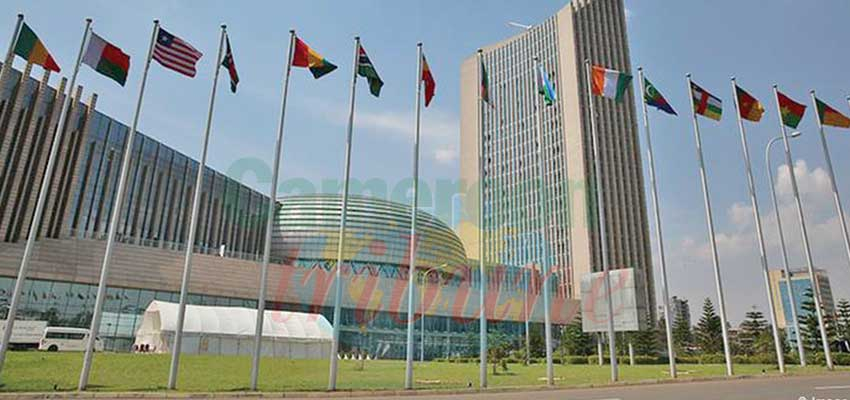 During the virtual summit DR Congo's President Felix Tshisekedi will be the next Africa Union President.
An extraordinary summit of African Heads of State and Government will be held in a week's time in Addis Ababa, the headquarters of the African Union. According to the agenda of the summit, the President of the Democratic Republic of Congo Félix Tshisekedi will become the next President of the African Union, replacing South Africa's President Cyril Ramaphosa, who has headed the organization for one year.
The Heads of State and Government will not make the trip to Addis Ababa, due to the coronavirus pandemic. It will therefore be a virtual summit. Another unusual fact is that the Heads of State will focus particularly on culture. Also on the menu for discussions, will be Covid-19 and the organization's response to the pandemic. Peace and security issues that usually take up most of their time are not on the agenda this time around.
Though the position of the President of the African Union rotates, that of the President of the Commission is elective. During the said extraordinary summit of Heads of State, many in Africa will have their eyes fixed on the election of the new Commission President. A position for which the outgoing Moussa Faki Mahamat is alone in the running for now because the stakes are not completely over as it is rumored that many other candidates might sprout from any corner of the continent or regional blocs.
To be elected President of the Commission, a candidate needs to grab votes of two thirds of the 55 Member States. Moussa Faki, has been at the helm of the position for four years. His entourage says the Chadian enjoys the support of French-speaking countries. This is not the case with the countries of Southern Africa, which accuse him of "a lack of aggressiveness" in the implementation of decisions.
During the election, if a candidate does not obtain the required quorum, the AU will then open the post to further candidates, while the incumbent (Moussa Faki) and his team would take care of the day-to-day business of the Union until a new elective summit after a six-month period. According to RFI, the former Chadian's Foreign Minister Moussa Faki stands a better chance of being reelected President of the Commission because of his positive balance sheet and the numerous discreet campaigns he has been carrying out with African Heads of State.

Same category