DR Congo-Kenya : Clash of Experience, Exuberance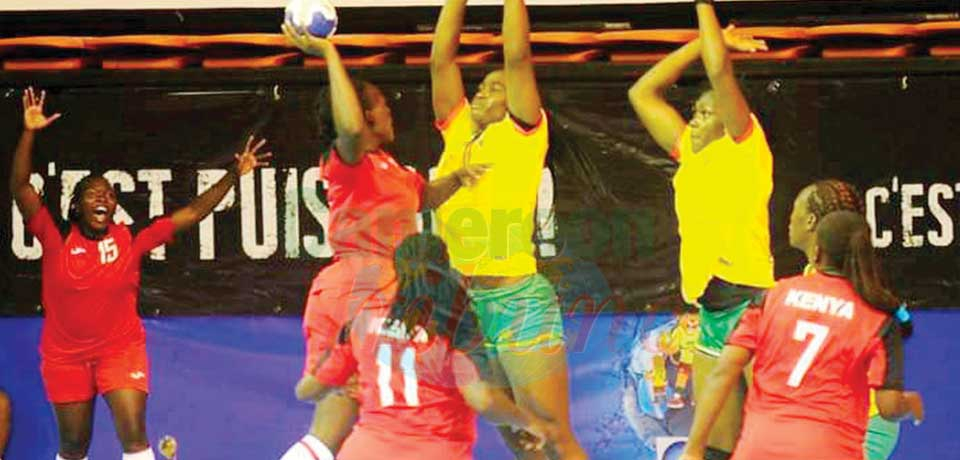 Matches counting for the second playing day in group B will take place today, June 10, 2021 at the Yaounde Multipurpose Sports Complex.
The DR Congo will play against Kenya in their second outing in group B in the ongoing 2021 Africa Women's Handball Championship in Yaounde today June 10. The game will take place at the Yaounde Multipurpose Sports Complex at 4:00 p.m. It will be a tough duel between professionals and beginners. The encounter promises to be tough as each side will be out to secure a comfortable position in the group.
Four times champions, the Democratic Republic of Congo will be seeking for a second victory after they beat Nigeria 65-16 in the first game on Tuesday June 8, 2021. The DR Congo will be coming to the game well prepared and full of confidence given their talents and experience in the competition. After their first victory, the team has been working out winning strategies in order to meet set objectives. The coach, Mpoua Nkoua Celestin will be banking on the talents of strikers like Mwasesa Christianne, Moesta Vanessa and Barrus Sandra, among others. It is hoped that with the blend of home-based, foreign-based and naturalised players, the team will achieve their goals.
Kenya are making their continental debut. In their first outing they were beaten by the Lionesses of Cameroon, 40-16. A brief glance at Coach Jack Ochieng's squad highlights the lack of experience at the top level, with the 15 games played by Nairobi Water's left back Merina Andala Ayitso the most recorded. Even though Kenya lost their first match they are no pushovers. The coach, Jack Ochieng said his side will be better against the DR Congo today. He believed that a better defensive strategy will help the team play well. Jack Ochieng will be relying on the talents of star player, Kilo Gladys who was voted the most valuable player in the match against Cameroon and others. Cameroon will take on Nigeria in the second game at 6:00 p.m.

Same category