Congo-Senegal : Second Best Derby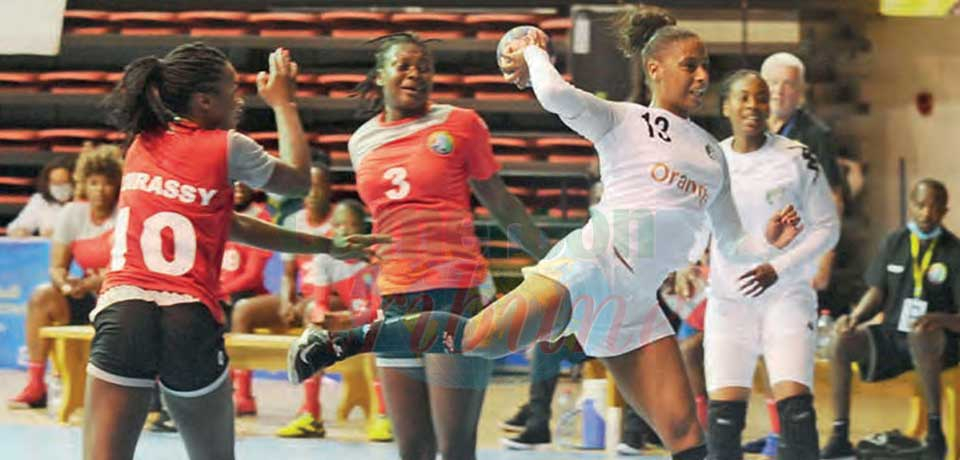 Both teams emerged second in Group A and C after the group phase matches of the competition were concluded over the weekend.
The quarterfinals of the ongoing Senior Women's Handball Africa Cup of Nations have encounters which promise to be thrilling with one of them being Congo Versus Senegal. Both teams will clash today June 15, 2021, 4 p.m. at the Yaounde Multipurpose Sports Complex. Senegal is second in group A with four points meanwhile Congo is Second in Group C with just two points. Senegal thrashed Madagascar in her first game of the competition 42-16. They moved to the second game and thrashed Guinea 32-20 and only fell woefully during their last group game against Tunisia 13-30. In all, Senegal demonstrated fighting spirit and the strong determination to score more goals. Players like Diop Awa, Fall Marie and Ndiaye Hawa Ramatou are some of the pillars of the team.
Guinea on its part had just two games given that only three teams were left in Group C after Algeria backed out. Congo equally began well by trashing Cape Verde 34-23. However, she had a poor end of the group phase by succumbing to Angola 29-24. The five-goal margin between cup holders and Congo clearly shows that it was a tough game. Without fear or favour, the Guineans penetrated the defence of their opponents and put all the necessary energy to win. They were unfortunately overtaken by the experience of the Angolan team. With Senegal and Congo showing prove of determination and fighting spirit, today's encounter could definitely be a very tough one.