Equatorial Guinea 2015 : Disgraceful Come-back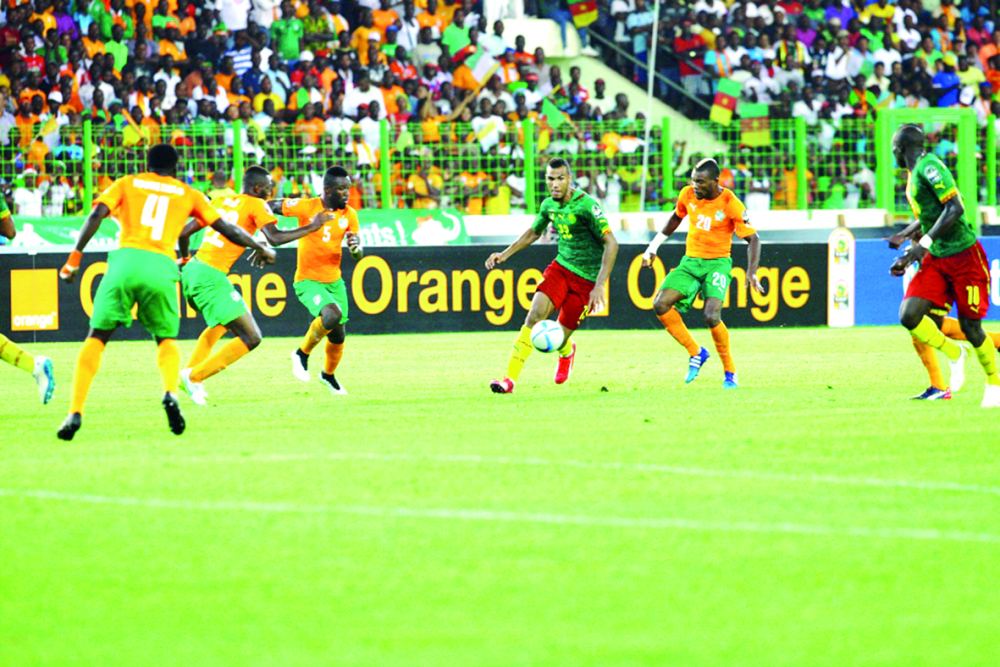 After missing out the 2012 and 2013 editions, Cameroon succeeded to pick a spot in the 2015 AFCON but was eliminated in the group phase.
The performance of the Indomitable Lions of Cameroon at the 2015 Africa Cup of Nations could be described as a show of shame. The Cameroonian team led by German football manager Volker Finke was coming back into the competition after missing out on two editions. They failed to qualify for the 2012 edition as well as the 2013 edition which served as a transition where the competition moved from being held in even number years to odd number years.
They finally picked a spot in the 2015 edition initially scheduled to be hosted by Morocco who later demanded postponement of the event because of the Ebola virus epidemic in West Africa; subsequently Morocco was ruled out as a host country and replaced by Equatorial Guinea. One would have thought the dreaded Indomitable Lions of Cameroon will be coming back to this edition to roar louder. The reverse was true leaving Cameroonian fans devastated. The Lions were shamefully eliminated in the group phase. They emerged last in group D with two points. Though the squad was made up of young talented players like Vincent Aboubakar, Clinton Njie, Oyongo Bitolo amongst others, Cameroon succeeded to record only two draws.
Their first match was against Mali at Estadio de Malabo on January 20, 2015. The game ended on a 1-1 tie making the start for the Lions complicated. Their second match was against Guinea on January 24, 2015 at the same venue. The game ended again on a 1-1 tie slimming the qualification chances of the Lions. All hopes were not lost yet given that the performance of their...
Same category