Biodiversity Conservation Challenges, Prospects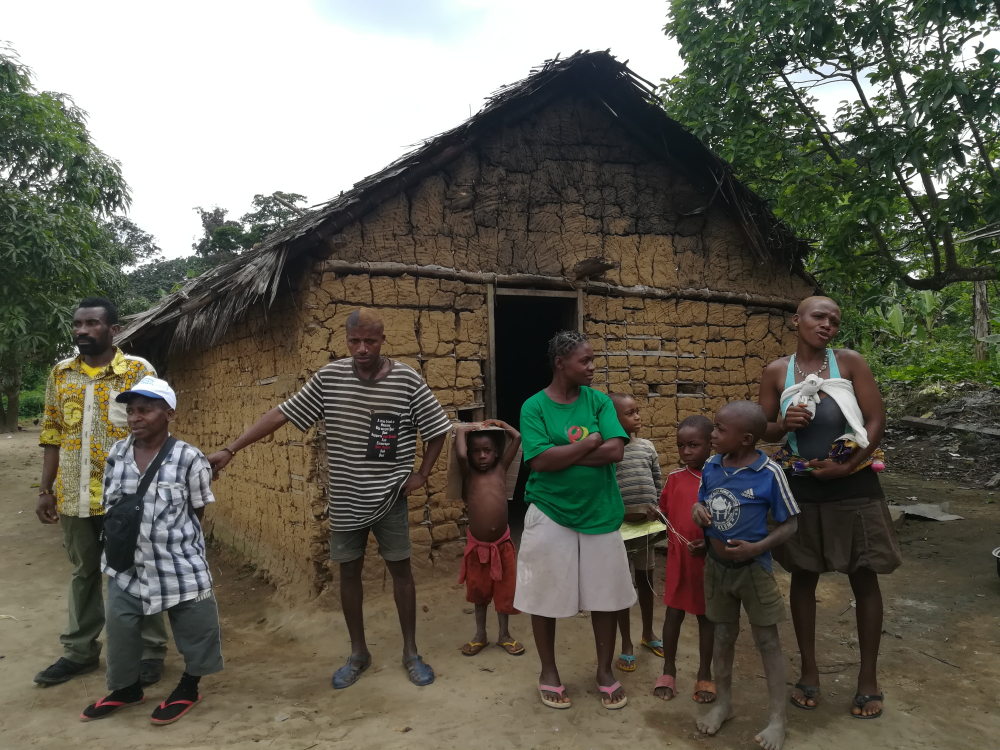 Most TRIDOM field activities have been suspended since 2019. But stakeholders continue to look forward to their quick resumption to maintain past biodiversity conservation gains.
*This report was realised with the support of Pulitzer Centre and the Congo Basin Rainforest Journalism Fund.
The vast swathes of lush Congo Basin tropical forest on the borders between Cameroon, Congo-Brazzaville and Gabon have since 2005 enjoyed coordinated sustainable management. Thanks to Tri-national Dja-Odzala-Minkebe, TRIDOM biodiversity conservation initiative. However, field activities by the World Wide Fund for Nature, WWF, have since three years virtually ground to a halt. As a result, not much is happening in TRIDOM now. Given that WWF is the main development partner for the cross-border conservation initiative.
Remoteness, Inaccessibility
"TRIDOM landscape is remote, though the situation has been eased with the recent construction and tarring of the Sangmelima-Mintom (Cameroon) -Ouesso (Congo-Brazzaville) highway. But the Ntam-Mbalam-Ngoyla road is still a nightmare. It is virtually impassable during rainy season. The other challenge is insufficient financial resources. Conservation requires huge investments. TRIDOM States are already sacrificing by allocating resources, but this is not enough," says Gilles Etoga, Senior Policy and Conservation Coordinator, World Wide Fund for Nature, WWF Cameroon.
Exorbitant Cost Of Conservation
Etoga adds that drawing up the management plan of a protected area, on average, requires billions of FCFA. This is why the Cameroonian government solicits the assistance of international partners like the World Wide Fund for Nature, IUCN, etc. "Funds are raised from the same donors. The priority of the international community now is refugees and the Coronavirus pandemic. And so it has become more difficult to raise funds for biodiversity conservation," Etoga notes.
Failed Alternative Livelihood Projects
"We were presented several alternative projects instead of relying heavily on protected areas. My subjects began without any technical backup. Understandably, the projects failed. I suggest my subjects be consulted in future in the choice of alternative livelihood projects," His Majesty Mpono Pierre, Chief of Ngoyla village in Upper Nyong Division of East Region, counsels.
TRIDOM Has Gone To Sleep!
"TRIDOM seems to have been abandoned. For example, the houses constructed for forest guards were long abandoned. Access to the area is not easy because of its remoteness. At the point that connects Cameroon, Gabon and Congo-Brazzaville, you have to cover 17 km on foot, crossing swamps. On River Ayina (the border between Cameroon and Gabon), fishermen still use archaic methods," laments Besseme Ematy Ebenezer, Divisional Officer for Mintom, Dja and Lobo Division in the South Region.
Prayers For TRIDOM To Resume!
"In 2018, the second phase of TRIDOM was launched in Sangmelima with many promises made. And so local people were hopeful about eventual changes to their livelihoods. Advance teams were even deployed on the ground, waiting for the takeoff of various projects. Suddenly, there was silence everywhere! With nothing happening. It appears there was something WWF had to iron out before work could continue," says Prosper Medoulou, the coordinator of civil society groups in the South Region of Cameroon.
Poachers Are Coming Back!
"All of us are disappointed because the project raised hopes without satisfying them at the end. Now, we are faced with a dilemma. Repentant poachers are returning to their former trade because they don't have alternative means of livelihood. This is quite unfortunate, given the hopes TRIDOM raised," Medoulou says. "Those concerned should do everything for TRIDOM activities to resume as soon as possible. Our people are eagerly awaiting," Prosper appeals, saying the grouping of 94 biodiversity conservation-related civil society organisations he heads has already signed a petition to this effect.
Survival International's Petition
"TRIDOM's first phase ran from 2010-2015. The second phase ought to last from 2018-2023, but its implementation was suspended in 2019 following the petition against WWF by the charity, Survival International. The petition claimed indigenous people were being maltreated by WWF-paid conservation workers," explains Ze Jean Louis Parfait, Cameroon National Director of TRIDOM II Project. "The project supervisor, the United Nations Development Programme, UNDP, investigated the allegations and we are still awaiting the results. In the meantime, we are getting set and looki...
Same category