Breastfeeding : Beyond Mothers' Sole Responsibility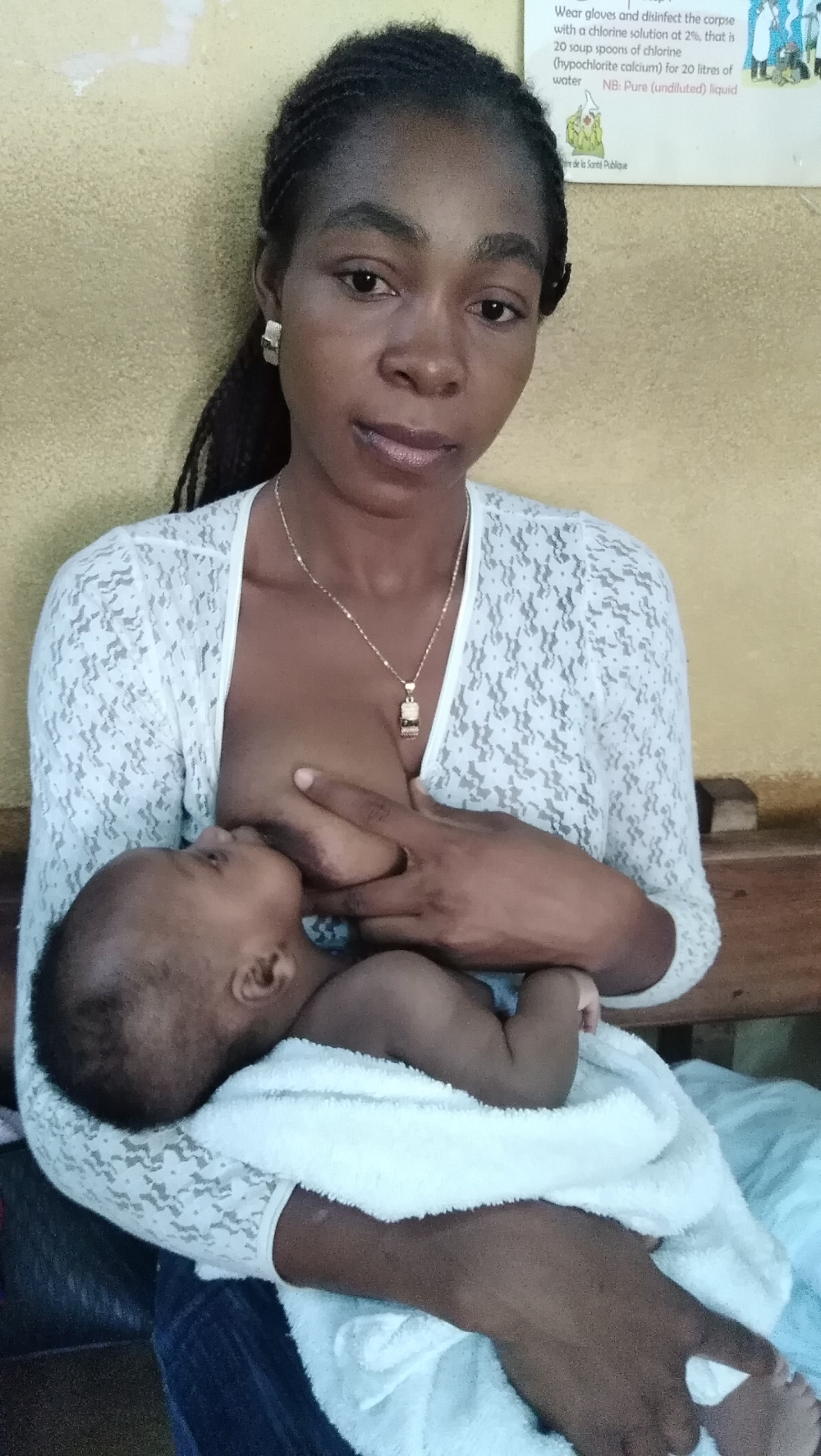 UNICEF Cameroon on August 5, 2022 in Yaounde held a briefing for journalists to mark World Breastfeeding Week.
In spite of efforts by government and partners over the years, optimal breastfeeding is still a problem in Cameroon. The 2018 Demographic and Health Survey, DHS, revealed that the number of children who were exclusively breastfed (received breast milk only for the first six months of life) stood at 40 per cent. With 64.5 per cent of children breastfed up to one year; and 23.2 per cent up to two years.
Joint Statement, Common Concerns
On the occasion of World Breastfeeding Week (August 1-7, 2022), United Nations Children's Fund, UNICEF Executive Director, Catherine Russell and World Health Organisation, WHO Director-General, Dr. Tedros Adhanom Ghebreyesus, issued a joint statement on August 1, 2022. With the week's theme, Step up breastfeeding: Educate and Support, both bodies called on governments to allocate more resources to protect, promote, and support breastfeeding policies and programmes. Especially for most vulnerable families in emergency settings.
Everyone's Concern!
"Breastfeeding does not only concern nursing mothers, but also health staff, workers in general, public and private institutions, and the family, all play a key role. Family roles and tasks must be shared out to allow women time to properly breastfeed their babies," Nadine Perrault, UNICEF Cameroon Country Director told journalists.
Life-saving Free Gift
"Breastfeeding is perhaps the most important action we can offer newborns because it saves life. Notwithstanding the financial situation of the family, every child should have the right to be breastfed. Breastfeeding does not only protect the child from diseases, but also helps in brain development, fosters empathy between the baby and the family, especially the mother," Perrault emphasized.
Inappropriate Feeding
The 2018 Demographic and Health Survey also reveals that severe acute malnutrition stood at 28.9 per cent. With the most vulnerable regions being North,41.3 per cent; Far North, 37.3 per cent; East, 37.3 per cent and Adamawa, 34.6 per cent. Inappropriate baby and young children feeding accounts for one of the main causes of severe malnutrition and other forms of malnutrition in Cameroon. In this wise, promoting, protecting and supporting breastfeeding is one of the pillars of the strategy for first 1,000 days supported by UNICEF.
Obstacles To Breastfeeding
The joint statement by WHO and UNICEF calls for breastfeeding to last two years, and even more. In order to achieve the objective of the 2012 World Health Assembly to increase by at least by 50 per cent by 2025, the number of children breastfed exclusively in the first six months of life. And to step up efforts to promote, protect and support breastfeeding. But these measures have faced stiff obstacles.
Like violations of the code on the sale of milk substitutes adopted by Cameroon in 2005, poor promotion of breastfeeding in some health facilities and communities, and the low rate of hospital-assisted births, which does not favour early introduction to breastfeeding in the first hour after birth. And some negative practices like giving water to the baby before the age of six months, and the impact of the Coronavirus pandemic.
Breast Milk As First "Vaccine"
"Promoting breastfeeding is the responsibility of mothers as well as health facilities and staff. They all have a role to play, beginning from the family – the father, the community and employers. Most often, the obstacle to breastfeeding is the lack of space at work and understanding by employers. We therefore appeal to all stak...
Same category