West Region : Youths Urged To Be Peace Ambassadors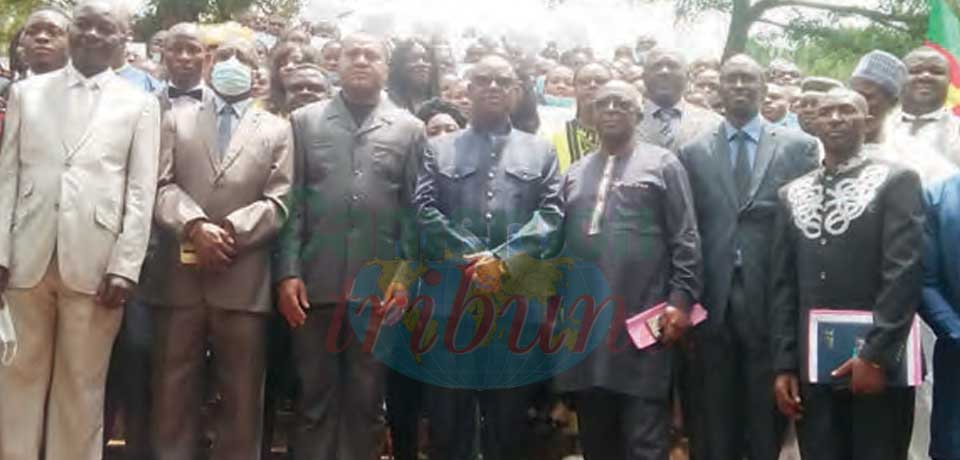 The appeal was made in Bafoussam by Governor Awa Fonka Augustine, while closing a one month long activities organized for 100 youths by the National Civic Service for Participation in Development (NCSPD).
The West Regional Governor, says the one-month training is an opportunity to ensure the Cameroonian youths acquire positive behavioral roles in the society. He said the youths are future leaders and must start learning to actively participate in activities of national development. Governor Awa Fonka Augustine, was speaking in Bafoussam on, 18, August, 2022, while presiding at the closing ceremony of a one-month training of 100 student youths in the maintenance of civic and moral values in the society.
He called on the youths who received certificates at the end of the training to demonstrate their commitments to promoting peace, social cohesion, combating hate speech and remain future agents of development in Cameroon. Governor Awa Fonka, appreciated the efforts of the agency for participation in development, in helping the progressive integration of Cameroonian youths in the support to the development of good societal values, especially moral values.
For his part, the West regional chief of agency for NCSPD, Michel Ndzok Avong, said the youths w...
Same category