National Assembly : Lawmakers Receive Finance Bill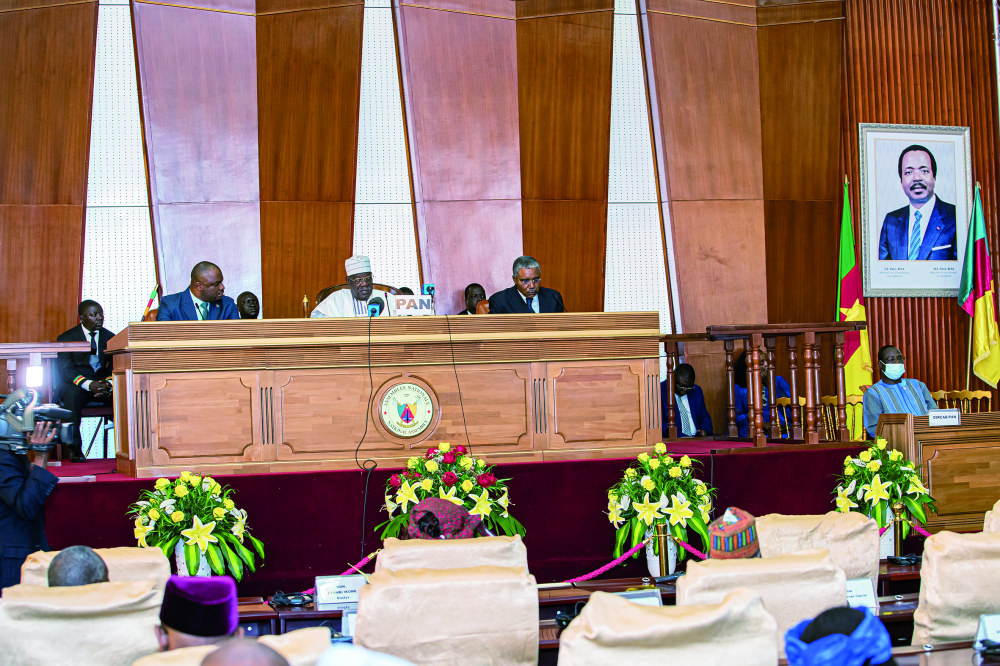 House Speaker, Cavaye Yeguie Djibril presided the plenary sitting on November 24, 2022.
The Finance Bill of the Republic of Cameroon for the 2023 fiscal year has been tabled at the National Assembly for scrutiny. This was during a plenary sitting chaired by House Speaker, Cavaye Yeguie Djibril on November 24, 2022. Prior to the plenary, House Speaker presided at the Chairman's Conference, where the legal instrument was validated admissible to be brought before the House Chambers for consideration.
Drafted in accordance with the directives contained in the Circular on the preparation of the State budget for the 2023 financial year issued by the President of the Republic on August 23, 2022, it is balanced in revenue and expenditure at FCFA 6,345.1 billion. This is against FCFA 6,080.4 billion in 2022, representing an increase of FCFA 264.7 billion or 4.4 per cent. National and international factors were considered during the drafting of the 2023 State budget. At the national level, macroeconomic projections point to a 4.2 per cent growth rate compared to 3.7 per cent in 2022, despite the contraction of activity in the oil sector. Inflation is projected to be contained at three per cent as against 4.6 per cent in 2022, which is within the CEMAC convergence threshold. The legal instrument further states that the overall fiscal policy objective remains fiscal consolidation, with an overall GDP deficit of -0.9 per cent compared with -2 per cent in 2022, representing a 1.1 per cent reduction in deficit.
Government's action, according to the bill, will be geared towards consolidating economic recovery and accelerating its structural transformation, while strengthening inclusive growth, so as to steer the c...
Same category