Cameroon-United Kingdom : Exploring New Trade Horizons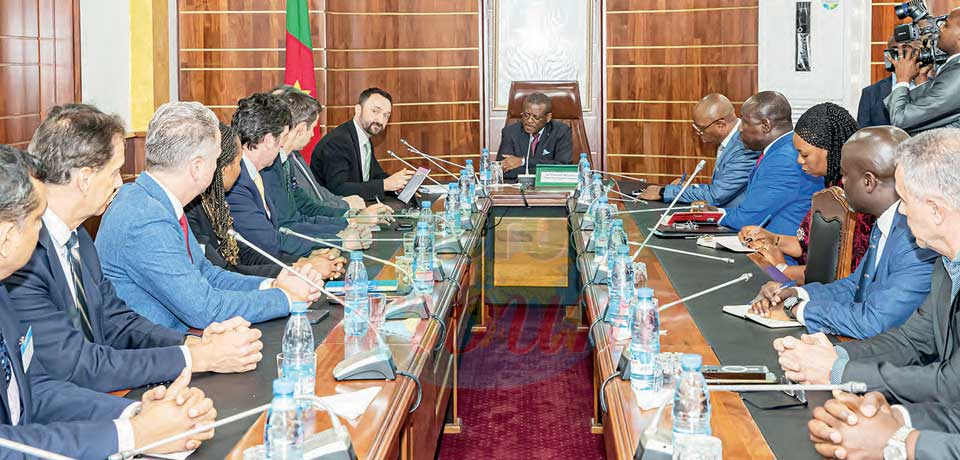 Prime Minister Joseph Dion Ngute yesterday January 31, 2023 received on behalf of the Head of State a delegation of British investors.
Within the perspective of boosting trade relations between Cameroon and Great Britain, the Prime Minister, Head of Government, Joseph Dion Ngute on January 31, 2023 received a delegation of British investors from varied sectors. Led by the British High Commissioner to Cameroon, Christian Dennys-McClure, the Prime Minister was receiving the British delegation on a maiden business visit to Cameroon on behalf of the President of the Republic.
The delegation of about 20 officials consists of representatives of companies in the sectors of agriculture, education, infrastructure, health and technology and the visit is a follow-up on the West and Central Francophone Africa forum that held in London in October 2022.
In his preliminary statement, the British High Commissioner to Cameroon said the visiting delegation seeks to capitalise on existing relations and introduce new trade spheres in the context of government and business ties. He also stated that UK businesses already operating in Cameroon will also share their experiences with potential companies hoping to invest in Cameroon. He noted that trade relations between the two countries of the Commonwealth have greatly improved especially after the peak of the Covid-19 pandemic, with the trade volume recording 200 million pounds in the last evaluation period. "The delegation is also here for you to tell us about your priorities and long-term expectations in the UK-Cameroon relations," the British diplomat noted.
Expatiating on their mission to Cameroon, the ...
Same category