Africa-France Relations : What Changes In A New Shift?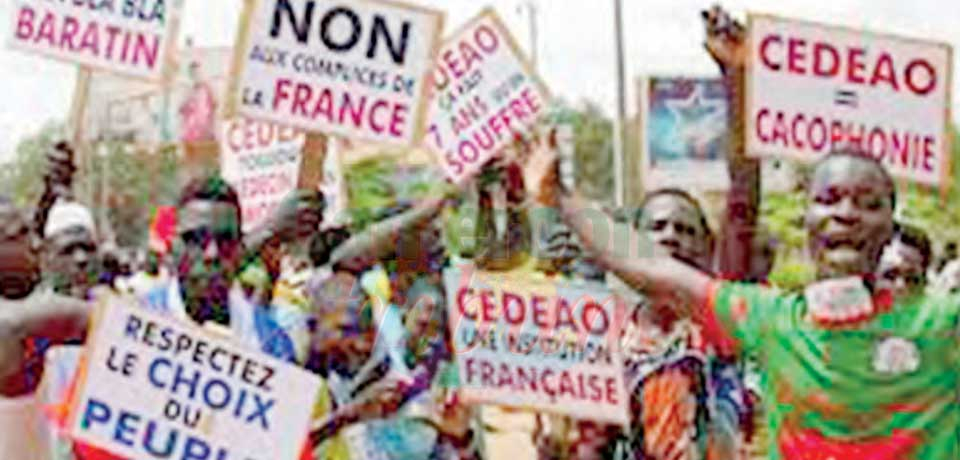 Though on the eve of his four-nation African tour, French President Emmanuel Macron, spoke of a new French vision for Africa, many stakeholders remain sceptical.
It is no more a secret that relations between France and most African States, especially those in Sub-Saharan Africa, are no longer on a good footing for many decades or more. From North to South, East to West, anti-French sentiments in Africa have grown enormously in some former colonies because the continent has since become a renewed diplomatic battleground, with Russian and Chinese influence growing in the region. Most of the anti-France protests center around what many claim to be French intervention in internal affairs, imbalance in trade, lack of Franc CFA reforms and the presence of French military bases. To put an end to the unwanted policy which dates from independence, French President Emmanuel Macron on the eve of his recent four-nation African tour said the era of French interference in Africa was "well over".
Though most analysts have described the announcement as a compilation of speeches made by several French leaders, notably François Hollande, who previously declared that the policy was dead and that France has no intention of meddling in sovereign affairs, there is a glimmer of hope across the continent with many saying because Africa has become a major battle ground for other economically strong countries, there is absolute need for France to carry out a major policy change in Africa. To do this, France has no option but to reform its foreign policy on Africa in several domains, beginning with military where there is need to put more emphasis on training and equipping allied countries' forces rather than reducing troops in Africa. In the past, France did station troops in many of her former colonies with the aim of fighting terrorism. But these countries (Mali, Burkina Faso, and the Central African Republic (CAR)), now believe their presence is no more necessary and so violently demanded their pullout.
Economically, African countries are expecting an equal partnership with France and terms of trade, especially in French speaking Africa where the CFA Franc is used. To these countries the CFA Franc created in the colonial era with France ensuring guarantee has been out dated and needs reforms. The fact that France requires African nations to hold 50% to 65% of their foreign reserves in France's central bank to guarantee the convertibility of the CFA Franc at a fixed exchange rate, is unacceptable to any country. The arguments put forward by this school of thought are further buttressed by the fact that, some former French colonies that do not have the CFA franc like Algeria, Morocco and Tunisia...
Same category