Illegal Migration : Belgium Intensifies Campaign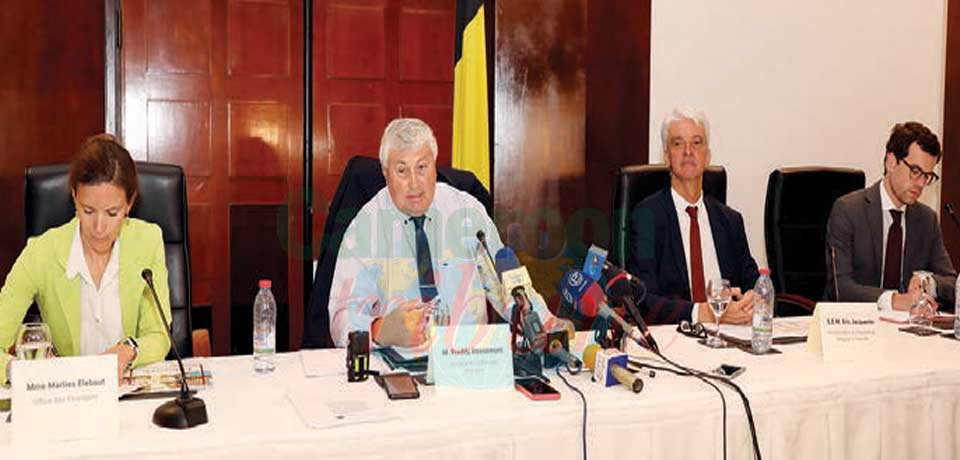 The Director General of the Immigration Office during a press conference in Yaounde, called on journalists to discourage illegal migration.
The fight against illegal immigration has taken a new twist with the presence of the Director General of the Belgium Immigration Office, Freddy Roosemont in Yaounde. Mr Freddy's visit is part of an information and prevention campaign on the risks of irregular migration to Belgium. During a press conference on June 7, 2023 at the Yaounde Hilton Hotel, the Belgium official revealed that Cameroonians are among the highest number of asylum seekers in Brussels. Flanked by the Belgian Ambassador to Cameroon, H.E. Eric Jacquemin, Mr Freddy said, "Of the total number of applications received each year from all the countries in the world by Brussels, one quarter are from Cameroon. While the number of applications keeps increasing, very few receive the refugee status." He added that in 2021, 480 applications were received from Cameroon asylum seekers, 800 in 2022 and over 1,000 already in 2023.
With regards to student visas, the Belgian official explained that his country is faced with three challenges. The first is the skyrocketing number of applications for student visas (2,542 applications in 2020-2021 academic year, and 3,822 applicants for 2022-2023). The second challenge is that most students who apply for student visas don't have authentic certificates or diplomas, fake bank statements, medical certificates and sponsors. The third challenge is that less than 10% of the admitted students go to school. A few months after their arrival, they are nowhere to be found. To curb this phenomenon, Mr Freddy announced the intensification of controls aimed at detecting forged documents and compulsory presentation of study projects by each student and proof ...
Same category