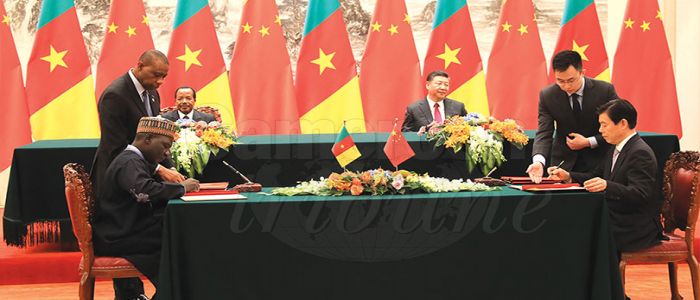 The signing of cooperation agreements between Cameroon and China marked the turning point of President Biya's visit to China.
Even though nothing filtered out as to how much the seven cooperation agreements signed in Beijing yesterday, March 22, between Cameroon and China represents, the act itself has far reaching socio-economic consequences. The agreements signed in the presence of the two Heads of State, Presidents Paul Biya of Cameroon and Xi Jinping of China cover important areas in economic cooperation and infrastructure development.
The seven agreements include:
1] Economic and Technical Cooperation agreement between the governments of Cameroon and China.
2] Memorandum of Understanding on human Development.
Same category