Art oratoire: place aux belles paroles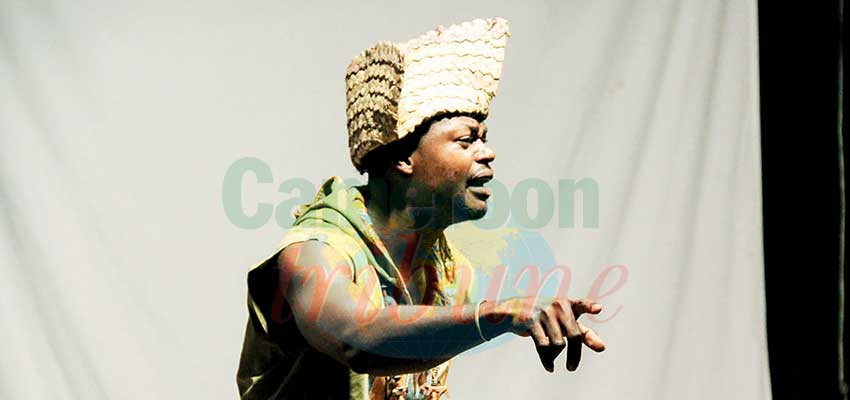 Les 20 et 21 mars derniers, le public de Yaoundé a pu assister à une série de spectacles de contes et de poésie.
L'heure était à la détente le 20 mars dernier au Centre culturel camerounais de Yaoundé. Les tout-petits de la maternelle les jeunes du secondaire ainsi que des professionnels des arts de la scène, ont égayé le public venu pren dre part aux festivités de la Journée mondiale du conte. Le départ a été donné par des élèves d'une école maternelle, avec un conte prônant l'acceptation de tous comme un seul frère. « Que tu sois bassa, ewondo, pygmée, bamiléké… Tu es mon frère, tu es ma sœur donc, nous sommes tous frères »,ont-ils clamé. Un mes sage apprécié par les spectateurs qui ont exprimé leur satisfaction avec une pluie d'applaudissements.
Après leur passage, c'est Brenda Sambou Tchouwoua qui a tenu le public en haleine avec son conte : « The Famous Baby and the Death Tower », œuvre autour du kidnapping d'un bébé qui laisse sa mère dans l'émoi et les pleurs. Une mère qu'elle substitue à un Cameroun pleurant et criant pour son unité, sa paix et sa stabilité.
A la suite de ces passages alléchants, des jeunes d'établissements secondaires ont eux aussi donné leur vision du conte, avant l'introduction des professionnels de la scène comme François Alima, Eshu et bien d'autres. Que ce soit le 20 mars pour célébrer le conte ou le 21 mars pour parler de poésie, de nombreuses personnalités ont pris part à ces festivités.
Le directeur de l'Ensemble national, Joseph Eloundou Atangana a d'ailleurs relevé que le vœu du ministre des Arts et de la Culture, Bidoung Mkpatt était de montrer aux Camerounais que le talent se cultive à la base et grandit pour au finish produire des professionnels. « Mythes, épopées et légendes » ont transporté le public de Yaoundé.
Same category