Edi-Win Chenny: "I'm Not Going Back On Music"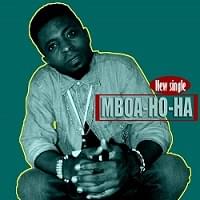 The Afrobeat Hip-hop artiste already has 8 singles to his credit in 9 years of career.
He began singing and performing other artistes' songs in 2010 while in Government Bilingual High School, Ndu in Donga-Mantung of the North West Region. Nine years on, Nfor Edwin Chenny, alias Edi-Win Chenny, boasts 9 singles. The Afrobeat Hip-hop artiste, blends traditional African and Western musical instruments. "Music is a long journey. I ventured into it and I am not going back. I also teach in primary school to make ends meet," explains Edi-Win, who was born in 1994.
Alongside K-Slick and Betzy, the native of Mbah village in Ndu Subdivision, Donga-Mantung Division, released "Getting started," his first single in Ndu in 2013. This was followed by "Going up for real" in 2013. In 2014 while in Government Teachers Training College, Nkambe in Donga-Mantung Division, he released another single, "Bush faller" with Blue Club. The song discourages illegal immigration, reminding youth that they can make it in Cameroon. Apart from taking part in other group compositions, Edi-Win in 2016 did "Ngong ah Bip-E" (the world has gone awry).
He later moved to Yaounde in 2017 and focussed on teaching. In late 2017, Nfor Edwin did another single, "Mboa-Hoha" (I vow to be a good ambassador of Cameroon, no matter what.) Produced by T-Nellz, it was Chenny's first song to be uploaded on YouTube. In 2018, he released "Shake Doumboo" (start a fight because you are sure of support.) The video was also uploaded on YouTube. Edi-Win Chenny raps mostly in Limbum language of the Mbum people of Donga-Mantung Division. He is currently working on an External Play, EP album whose songs will be separately and gradually released to the public.
Same category