Gospel : Don Stanley Pops Up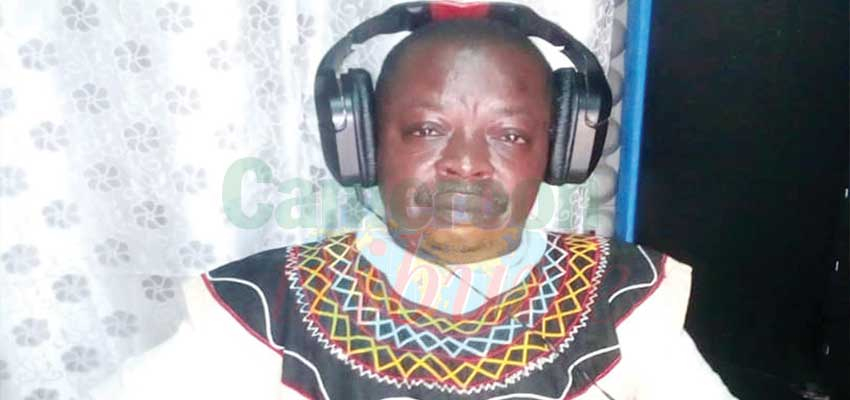 The artist has made his first steps into the music industry with his maiden album titled "Choose Life".
Fuh Stanley Numfor, with stage name, Don Stanley, has impressed gospel music fans with his maiden album titled "Choose Life". The album was recently released in Yaounde. Made of eight tracks, the singer wishes to send out the good news and make the world understand that peace is crucial for the growth and development of every nation. Some of the tracks include, "Put God First", "God Loves You", "The Great Commission", "Satan Go Away", "Gods Time Is The Best", and "Peace".
Read also :
Droits d'auteurs de l'art musical : environ 1500 artistes passeront à la caisse
He says the eight-track album, coming at a time when the nation is facing enormous challenges, is expected to prick the minds of leaders and citizens to come to a compromise and seek God's hand in handling all affairs. The album, he adds, is expected to thrill fans thanks to its excellent melody and its rich, heavy, and soothing Godly messages. The piece, which is now audio, awaits the video part soonest, the singer states.
Read also :
Saison Africa 2020 : des artistes camerounais en vedettes
Fuh Stanley Numfor, born some 48 years ago in his native Bafut village, Mezam division North West region of the countyry is a holder of a National Diploma in Mass Communication from the Nigerian Institute of Journalism and Management Studies, Benin City, Edo State, Nigeria. He was an Echo Correspondent for Bafut for the Christian Broadcasting service Radio CBS FM 101.0 Bamenda. Don Stanley is equally a film writer and actor. He has several award-wining successful dramas to his credit. He was equally the publisher of the weekly newspaper, BAFUT TODAY. As for his Christian life, Stanley is a member of the Christian Men Fellowship (CMF) of the Presbyterian Church in Cameroon. He is married and a father of four children.
Read also :
Photographie : rudiments pour enfants défavorisés
Same category