Gospel Music : Jubilee Praise Team Ushers In New Year, Decade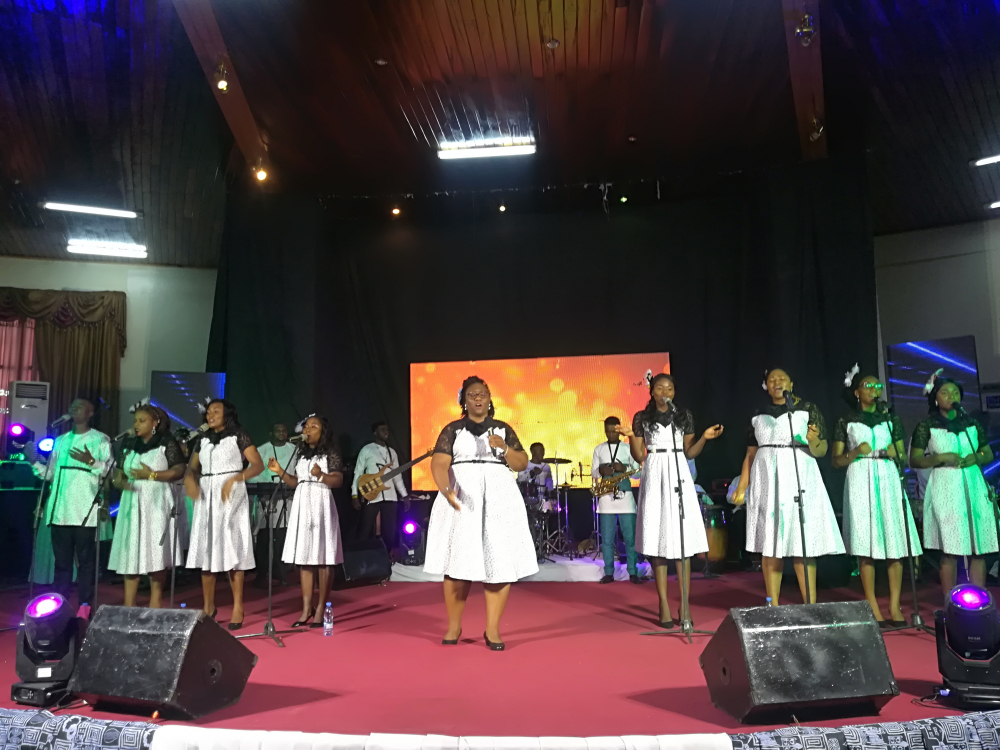 The 11th launch concert held on January 10, 2021 in Yaounde during which an altar was raised to the Lord.
For the 11th year running, the interdenominational gospel music group, Jubilee Praise Team, has launched its activities for the New Year. The concert in the Red Cross Hall in Yaounde on Sunday, January 10, 2021, was joined by thousands of gospel music lovers, including the group's matron, Minette Libom Likeng, Minister of Post and Telecommunications.
Mrs. Likeng said given what the country underwent in 2020 with the challenges of the Coronavirus epidemic, Cameroonians had to be grateful to the Lord for preserving their lives to see 2021. "Let's never grow tired of worshipping and praising the Lord for His goodness and mercies," the Matron admonished.
"We have just crossed over into a New Year. However, 2021 is not new until we do new things to make it new and fruitful by applying intentionality in all of our actions," Nnah Faith Um, President of Jubilee Praise Team, told Cameroon Tribune. She urged Cameroonians to be more conscious of their civic responsibility and to always place Jesus at the centre of everything concerning the land, and He will see them through the Corona virus pandemic.
Faith added that because of the Coronavirus pandemic, preventive measures were accordingly taken at the concert. Apart from raising an altar unto the Lord, praise and worship, prayers were made for God's mercy on Cameroon. Meanwhile, this year's guest artistes were Rev Sonke, Papa Lin Nka and Claudia Bayo.
Some of the songs performed by Jubilee Praise Team included "Hallelujah to the Lamb," "Our Father," "Jesus tu es puissant," "Cameroun loue l'Eternel," "Komba," "Mandem"… Gospel music lovers spent memorable moments in the Lord's presence as they worshipped, sang and danced in appreciation of His mercies upon their lives.

Same category