AFCON 2021 : Infrastructure Ready To Host Guests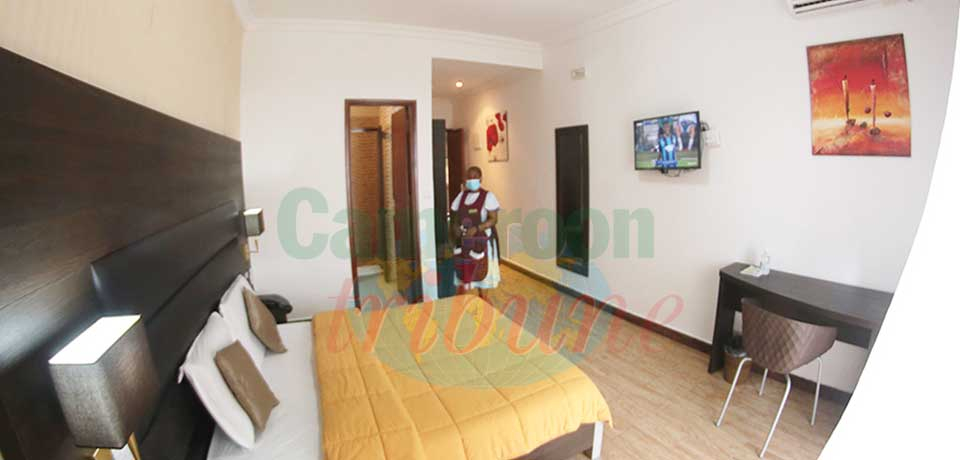 Ferdinand Ngoh Ngoh, Minister of State, Secretary General at the Presidency inspected facilities yesterday.
The Limbe Omnisport Stadium in Ngeme will host Pool F in the TotalEnergies Africa Cup of Nations, Cameroon 2021 to begin in January 9, 2022. The Pool F consists of Tunisia, Mali, Mauritania and Gambia. The infrastructure to host the four teams and CAF delegations are already in place. The main playing ground is the Limbe Omnisport Stadium which has a sitting capacity of 20,234 seats and is located in Ngeme. The stadium has four training grounds. They are the Limbe Omnisport Stadium Annex in Ngeme, Middle Farms Stadium in Bota, Limbe Centenary Stadium and Omnisport Stadium in Buea. Each of the training facilities has 2,000 sitting capacity.
The four teams and CAF officials will be lodged at the FINI International Hotel Limbe, Atlantic Beach Hotel Limbe, WDC Hotel Buea and Parliamentarian Flat Hotel Bea. The management of the hotels indicated that they are simply awaiting the arrival of the their guests for the football jamboree as all is already in place.
The Limbe/Buea site boosts of two State owned Regional Hospitals: The Limbe Regional Hospital and Buea Regional Hospital. These hospitals have the state-...
Same category