Music : This World, These Happenings!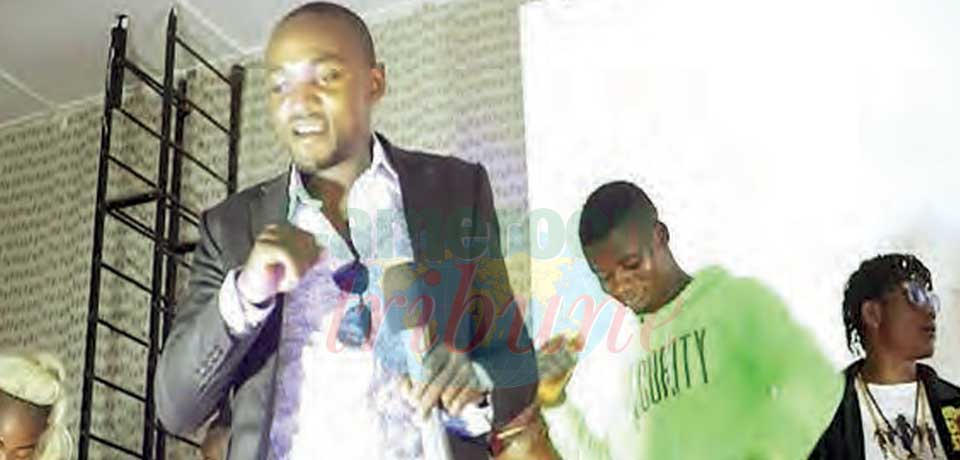 Cameroonian Rhumba artiste, Lumba Mokonzi, has just released his debut album, after a blistering seven-year career.
Over the years, he gradually imprinted his name in the local show business. And so, is no newcomer to Cameroonian music. Especially with Congolese Rhumba touch. Already boasting more than 10 single soul-searching songs, Shifu Brain Lumba - also known as Lumba Mokonzi (the Lingala word for king) - has been stealing his way to prominence. After seven years of singing and releasing songs, Mokonzi, 31, a Douala-based truck driver from Ndu in Donga-Mantung Division of the North West Region, released his pioneer album on November 19, 2022.
"I chose the title, "Buu njipgong," (The things of this world) because of what have witnessed and lived; which all are big lessons to me. Most of the songs talk about the positive and negative happenings in life," explains Lumba. Who is fondly referred to as "the King of Cameroon Rhumba." The 11-track album features Cameroonian artistes like Dao de Bango, Mamu Nyieta Decaprio, Hilda Mic and DJ Demasco. It includes songs like "Doctor," "Vanity," "Jangma" (a traditional Wimbum dance), "Menesi we Nyu" (I worship You Lord) "Mbu njok keh?" (Why?) and "Brother."
The album was recorded in Kump Production Studio, Bonaberi, Douala. "The public has been appre...
Same category