All Africa Games : Women's Football Team Sharpens Preparations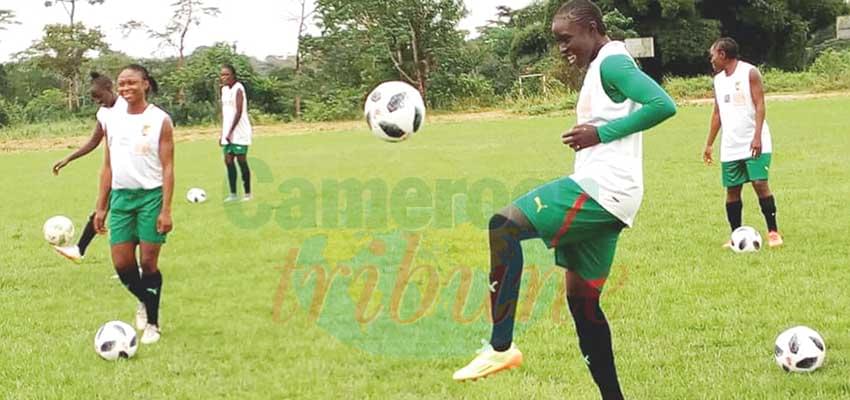 A total of 23 players are in camp in Yaounde to fine-tune their skills. Out of that number only 18 will make the trip to Morocco.
The national U-20 women's football team will represent Cameroon in football at the upcoming 12th edition of the All Africa Games in Morocco. Ahead of this important rendez-vous, preparations have reached high gear in the team. As is the case with the other sports disciplines the team is presently having it last phase of training in Yaounde as instructed by the National Olympic and Sports Committee (CNOSC).
A total of 23 players are presently in camp in Yaounde. They are mostly players of the national women's championship and most of them represented the country at the 2018 U-17 Women's World Cup tournament in Uruguay. In order to ensure the best result in Morocco the team trains at the Yaounde Military Stadium from 6:30 a.m. to 8:00 a.m. and from 15:30 p.m. to 5:00 p.m. every day.
The Head coach, Charles Kamdem said focus is more on the physical, tactical and physiological preparation of the players. He said the objective of the team is to bring home the gold medal. He said the team spirit is good and the players are motivated. He said he believes that the players are apt to go and win gold in Morocco. Charles Kamdem said at the end of the training only 18 players will be selected for the Moroccan campaign. The team will leave on August 16, 2019 and will play their first match against Zambia on August 18, 2019 at the Mohamed V Stadium in Rabat. Charles Kamdem said Cameroon is not afraid of any team and will count on the fighting spirit of Cameroonians to win. Cameroon's best performance in the competition was in 2015 in Maputo where they won gold. He said the players are in top form except for team captain, Alexandra Takounda and Fanta Florence who have slight injuries but will be fit in a few days.

Same category