Fourth Session of the Electoral Board : Budget, Appropriations For 2020 Discussed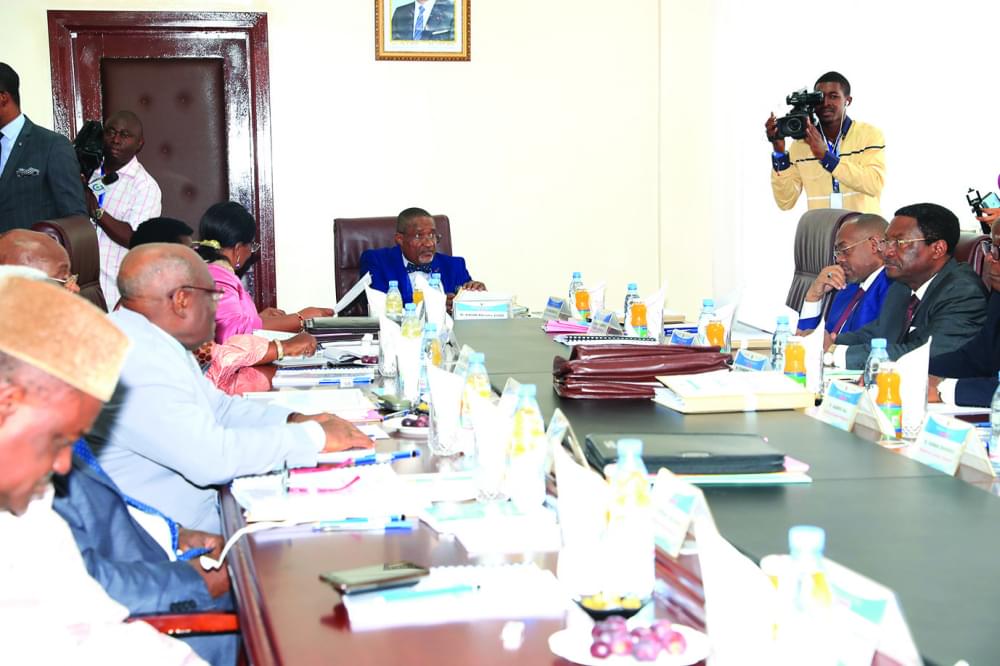 The December 30, 2019 session was devoted essentially to the budgetary allocations of the Electoral Board of Elections Cameroon for the upcoming year.
Electoral board members of Elections Cameroon met in a fourth ordinary session in Yaounde on December 30, 2019 to discuss and share ideas relating to the adoption of the budget of ELECAM and the special appropriations of the board for 2020. The session devoted essentially to the budgetary work of the electoral board was chaired by its Chairperson, Enow Abrams Egbe in the presence of the Director General of Elections Cameroon, Erik Essousse.
In his opening statement, the Chairperson said it was time to reflect on the activities of 2019 and set objectives for the year ahead. "During the session, we share ideas that should contribute to adopting the budget of Elections Cameroon and the special appropriation of the Electoral Board for the upcoming year; a major activity that involves perceptiveness, a sense of responsibility and priorities. Our aspiration to always comply with the law, republican ethics and professionalism, started since assumption of duty within this august institution has been crowned with success," he stated citing formulated appreciation towards ELECAM by both national and international observers.
Giving a general overview of ELECAM's activities in 2019, Enow Abrams Egbe said the institution was able to combine efforts, bridge divergences among stakeholders of the electoral process and create a fraternal and ambitious synergy that serves the interest of the democracy of Cameroon and the population as a whole. "In the domain of institutional cooperation, since September 6, 2019, in the aftermath of the regional meeting with stakeholders of the electoral process within the framework of the PBF project, our institution demonstrated within an extremely short timeframe, its capacity to conceptualise, organise and coordinate a meeting, the scope of which we are yet to humbly asses the positive impact," he highlighted. The Chairperson urged all board members to, through their activities and resources, contribute in promoting the democratic process of the country.

Same category