North West : Special Status Topical At Campaigns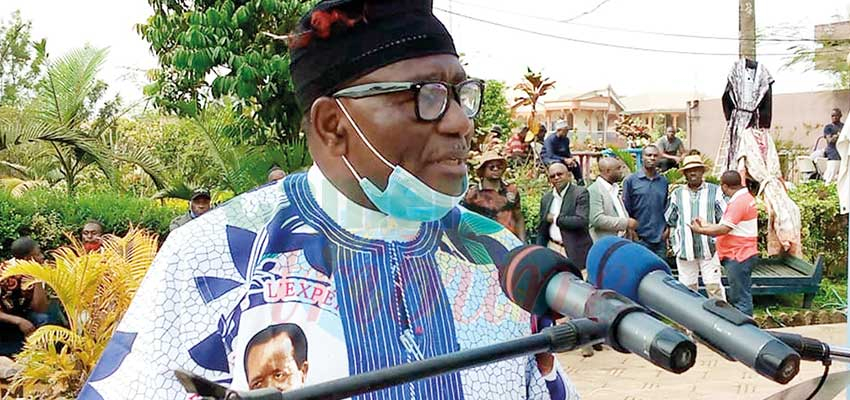 North West CPDM teams showcase Special Status to reshape and build a more stable, productive and attractive region.
The difference about campaigns in the North West region ahead of the Regional elections of December 6, 2020 is the great expectation about subjects handled. The Code on Decentralisation and the Special Status for the North West and South West regions, products of the Major National Dialogue feature prominently in key messages to fetch votes from the electoral college of Municipal Councillors who are known to be the King makers this time around. The content and doubts entertained about the sincerity to ensure the effectiveness of the Special Status is very topical. It is against this backdrop that many campaign team members are stressing the importance of the Regional elections as the last chapter towards the full implementation of the Code on Decentralisation.
Read also :
Rétrospective 2020 : l'année de Paul Biya
North West campaign team member, Dr Asafor Chi Cornelius took time off during the launching event in Bamenda to edify the public on the need to celebrate the Code on Decentralisation because it captures special powers devolved to the North West and South West regions. It is all about the Special Status which recognises the historical, cultural, linguistic and Common Law specificities of the North West and South West regions. It emerged from a presentation by Dr Asafor Chi Cornelius that the Special Status offers greater autonomy, better governance practices and more opportunities for the economic prosperity of the Anglophone regions of the country. He featured specificities and peculiarities that have been captured by the Special Status in response to some demands of the Common Law Lawyers and the population of the Anglophone community as a whole.
Read also :
Special 2020 : President Biya's Achievements On Spotlight
Same category