Combatting Intertribal Conflicts : Traditional Rulers At Forefront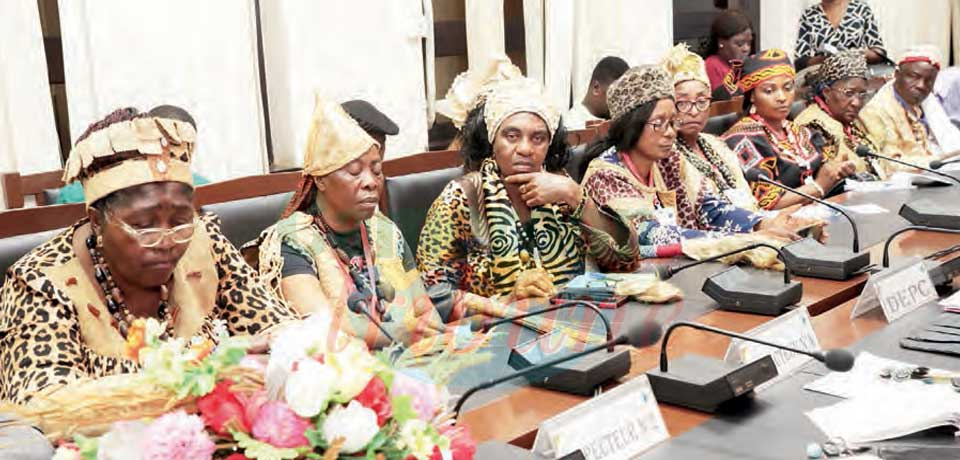 As custodians of culture, they have the principal responsibility of ensuring peace in their various communities.
Differences in opinions in a society abound. And how they are resolved is key. Intertribal conflicts date back to time memorial and these villages are governed by traditional leaders. As custodians of culture, they have the responsibility of promoting peace and social cohesion within the community and with neighbouring villages. In recent times, intertribal conflicts have unfortunately been recorded in some villages in the Far North, West and South Regions of Cameroon. Though these clashes have been handled by administrative and security officials, traditional rulers have at the grassroots level, contributed in guaranteeing a socially stable atmosphere. Referred to as auxiliary of administration, they collaborative with officials in maintaining peace and order in their respective villages. They attend traditional security and administrative meetings chaired by regional Governors and are the ones who see to the implementation of recommendations taken in the course of the meetings in their various villages. Besides preaching peace to their subjects, traditional rulers chair meetings of Council of Elders of the community where they reflect on mechanisms to be implemented in ensuring order reigns supreme. In addition, they use traditional religious beliefs to punish bad behaviour and encourage goodness, as well as give advice to local government officials on development of their localities, all with the objective of minimising tensions.
Given that most inter ethic clashes spark from land issues, farming rights or other social tensions, traditional rulers of neighbouring countries constantly meet to ensure that these aspects are in check. Intercultural festivals are also organised in order to inculcate the spirit of oneness between one or more villages...
Same category