Manyu Division : Women Promoting Culture, Girls Education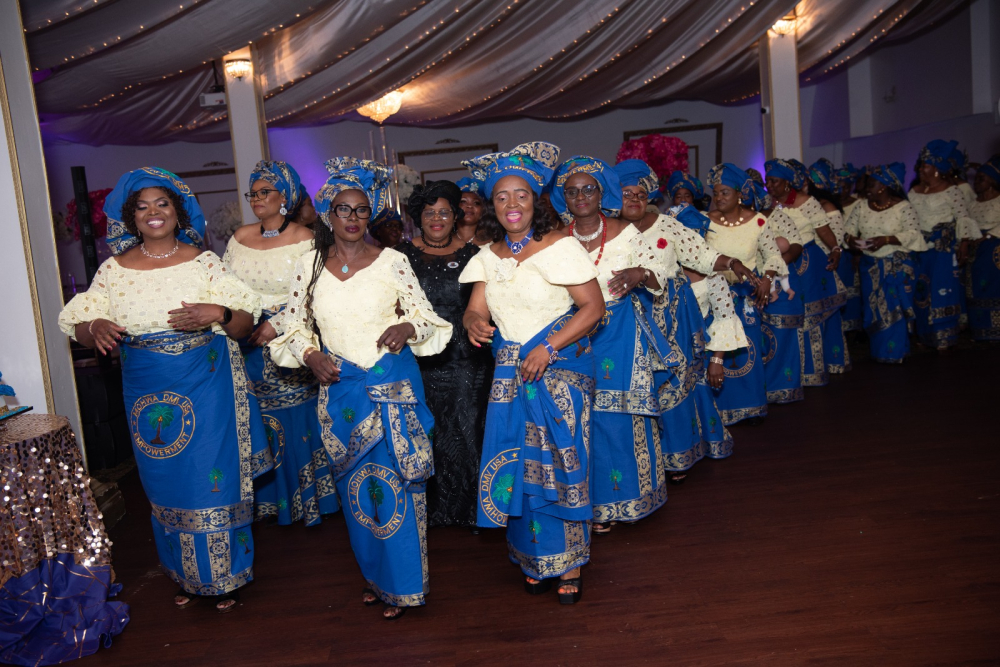 This was during the annual come together of the association of Manyu women (MOHWA-DMV) INC, over the weekend in the U.S.
Some 500 people joined the Association of Manyu Women (MOHWA-DMV) residing in the District of Columbia, Maryland and Virginia in the United States of America to launch a project "Uplifting the Manyu Girl Child." This was during its annual come together on May 13, 2023 in the USA. Particular about this year's cultural jamboree of the Manyu women was a gala night to raise funds to pay Parent Teacher's dues to 1,000 students in government colleges (2023/2024 academic year) in Manyu Division and also to provide sanitary products to 1,000 girls for one year. The event took place on the theme "A Night of Sisterhood: Uplifting the Manyu Girl Child."
The President of MOHWA-DWV INC, Professor Elizabeth AyukAko, MOHWA-DMV said the annual cultural gathering this year was with a difference. "MOHWA ladies are not just out to raise awareness about the Manyu culture, but also to move the agenda of the Manyu girl child-that of having a decent education and taking proper care of their feminine hygiene." Elizabeth AyukAko underlined that the DMV queens have taken up the task for their girls who are trapped by space, biology and environment. A task she admits is not without obstacles. However, she urged everybody to contribute to the project as if they were doing it for their own child."
A remarkable presence at the event was the representative of the Prince George's County Executive, Dr Sylvia Dasi, who is Head of the African Affairs Division. She said their office was willing to assist the Manyu women in their efforts to help Manyu girls. She said this is one of a kind project and that when it comes to helping young girls her office will not leave any stone unturned. She ended with a promise to invite the association to their office for more meaningful discussions and actions. The Chairpers...
Same category