Social Democratic Front : NEC Of High Stakes !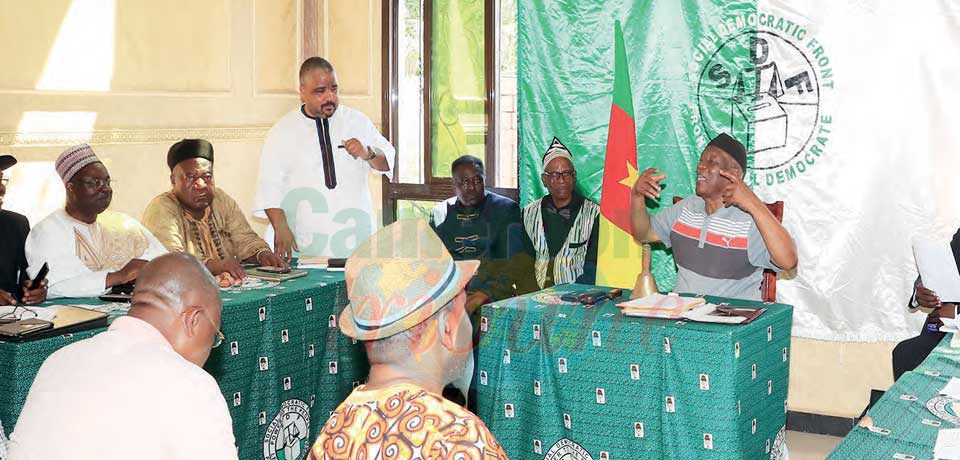 Tomorrow's meeting will witness the presentation of new shadow cabinet members of the party and the evaluation of the renewable exercise of basic organs.
The Social Democratic Front, SDF, will tomorrow July 23, 2022 hold its National Executive Committee (NEC) meeting which shall be chaired by the party's Chairman, Ni John Fru Ndi. The release convening the meeting signed by the Secretary General of the party, Barrister Djomgang Adeline Lord notes that it will hold at the party's headquarters at Olezoa in Yaounde.
Two main items will top the agenda of the meeting and that includes the presentation of the new shadow cabinet of the party that was made public on June 16, 2022, and the evaluation as well as appraisal of field work by various commissions and delegations responsible for the renewable exercise of basic organs of the party. Prior to the NEC meeting, the shadow cabinet will today Friday July 22, 2022 hold a meeting and their presentation in tomorrow's gathering will mark a beginning of their mandate. In essence, controversy has been rife ever since the appointments were made public with some persons out rightly turning down the appointments and others showing signs of discomfort for their new positions. The appointments can be said to have created more tensions in the party, further dividing it into various camps, going by publications which circulated on the social media and the outings of some party members. Going by Article 13.1 (a) of the party's text, the National Chairman has the prerogative to appoint the shadow cabinet. And this shadow cabinet, Article 1102(b) of the Constitution stipulates is done after consultations. By implication, Ni John Fru did not singlehandedly, contrary to social media opinion, appoint the shadow cabinet. The Chairman himself has interestingly remained mute in the face of the various accusations and will only be heard publicly for the first time at the NEC meeting. Reconciliation and acceptance of appointments are necessary for the party to wax stronger especially as a declaration from some party members which ...
Same category