World Heritage Convention At 50 : Cameroon To Host Sub-regional Celebrations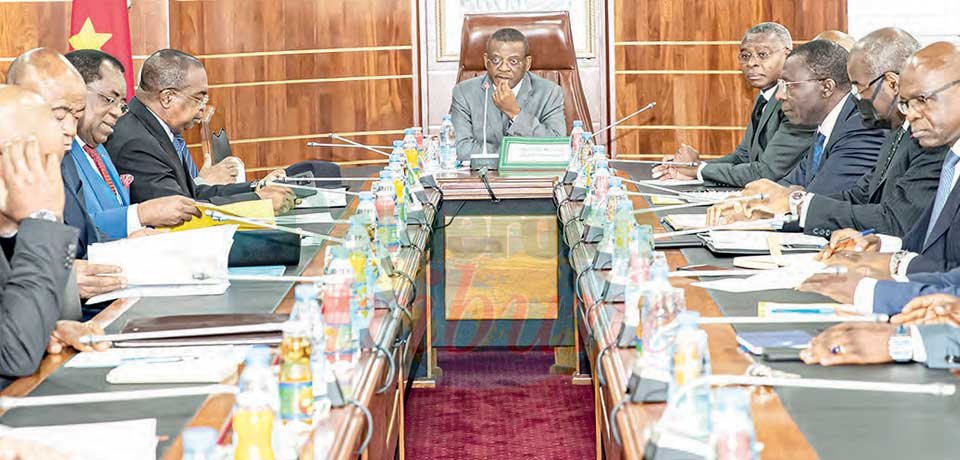 Prime Minister, Joseph Dion Ngute chaired an interministerial meeting yesterday to assess the level of preparations.
The United Nations Education, Scientific and Cultural Organisation has chosen Cameroon to host sub-regional celebrations marking the golden jubilee of the World Heritage Convention (1972-2022). Slated for October 10 to 19, 2022, Prime Minister, Head of Government, Joseph Dion Ngute on October 5, 2022 chaired an interministerial meeting to assess Cameroon's level of preparedness. In attendance was also the Regional Director of UNESCO for Central Africa, Paul Coustere. The meeting basically looked into what has been done and final touches prior to the event. A total of three countries were selected to host the world heritage events; Cameroon, Greece and Italy.
A presentation by the Minister of Arts and Culture, Bidoung Mpkwatt, notes that a series of consultative meetings have been held with concerned stakeholders which led to the adoption or four main events to be held during the said period. He cited the four events to be; the sixth Forum of Young Heritage Professionals which will take place from October 10 to 15, 2022 at Mvomeka'a, South Region, the conference of professional world heritage experts from 17 to 19 October 2022, in Yaounde, the photographic exhibition on world heritage sites throughout the month of October in Yaounde, and a high-level meeting of ECCAS Ministers in charge of culture, wildlife and forests, the environment, nature, ecology and the biosphere, on October 19, 2022. The Minister added that a statement of needs to ensure the serene stay of participants and the smooth organisation of the celebrations had already been submitted.
...
Same category